How To Ace The AP Exams!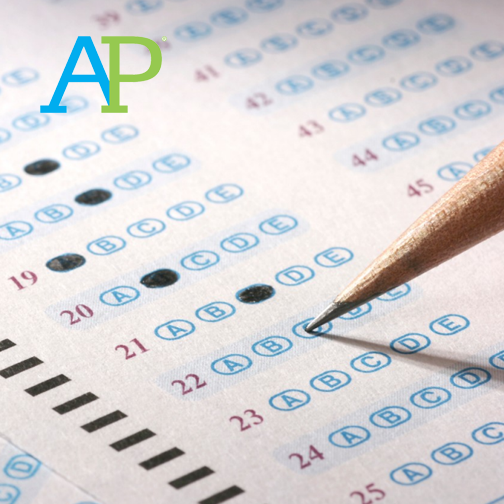 Beginning on May 1st, AP exams begin at Shadow Ridge and across the country. For students taking AP courses, the upcoming exam week can be incredibly stressful. It's important for students to get good sleep, study to a healthy degree, and remember that test scores don't define them. 
It's also important to remember that College Board has unique questions that don't always compare with other tests. Jessica Anderson, AP Literature teacher, advises students to trust their gut during testing and avoid overthinking their answers.
"Advice that I have for students going into AP tests is trust your gut and remember it's just a test," says Anderson. "So many times on AP tests students want to rationalize answers. That's what AP students are taught to do!  We ask you all to dig in and really analyze everything. The problem with that is students OVER analyze on the test and start to convince themselves that one of the distractor answers is the correct one. Believe in yourself and the knowledge you have and go with it."
"
We all have faith in you all – have faith in yourselves!
— Jessica Anderson, AP Lit teacher
She also reminds students to not stress so hard, and remember that these tests aren't everything.
"Remember at the end of the day it is just a test. These tests do not define you as a student or a person. Your entire college career will not be shattered into a million pieces if you don't get the score you want. You may just have to adjust slightly, but it shouldn't and it won't stop you from achieving everything you want. So do yourself a favor and take a deep breath.  This is just one stepping stone in your life's path. You way leap over it with ease or you may slip and have to regain your composure. Either way you still get across."
As for studying, there are thousands of resources available for students. Whether from teachers, AP Classroom, or the internet, there are tons of ways to practice and prepare.
"All tests are different of course, but a safe place to study is College Board and study books with practice questions," says Anderson. "I would stay away from too many of those YouTube videos titled "Score a 5 on your AP (fill in the blank exam" with these THREE simple strategies"  or "How to score a 5 on your first try!" Sure those have some strategies, and strategies help- but practice and content take you further (at least for AP Lit)."
As for other AP courses, students are preparing in similar ways. 
"So far, I've been looking over notes and flashcards to get a good understanding of the material," says Mikayla Maluyo, AP student. "Resources like KhanAcademy are also very useful and I have been using that program all year for statistics. They have complete study guides and recaps of different lessons, so it is very helpful!"
Overall, students should give it their all, but still try to maintain a healthy balance during test week. 
"Get sleep!!" says Anderson. "There is no need to try and do a late night cram session – it won't help. Know your pacing for each test. Remember to breathe. Be proud of yourself for getting this far! AP classes are hard! Walk away knowing you did what you could and you will be fine regardless of the outcome. Try your best and believe in yourself. We all have faith in you all – have faith in yourselves!"