Teacher or Parent? Both!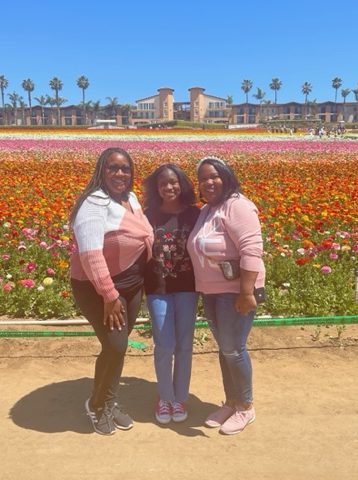 For multiple students at Shadow, one of their parents can be seen at the front of the classroom. In this case there are lots of advantages and disadvantages for both teachers and their children. 
"It's very hard sometimes but it's also very lovely," states Mrs. Tania Mason. "I love getting to see my kids all the time and we eat lunch together. I also like to have easy access to any events that they participate in and I know the teachers that they have class with. On the other hand, it can be hard having to get them up earlier for school and I have to do my job but will worry about what they are doing on campus."
Having to balance personal work and family matters can be challenging. Keeping track of their own teenagers and students in the classroom requires a lot of attention. 
Mrs. Quidato says, "It's cool I get to keep an eye on my kids and make sure they aren't doing anything crazy. Both my girls play softball here so I love getting to watch them play but it's hard to find time to get everything done. Being a parent with my children attending the school gives me a lot more extra duties. It's stressful but fun to see them all the time and I love it when they stop by to say hi."
Teachers mostly enjoy having their children attend the school they teach at, but what do the kids think? Sophomore, Savanna McDow's mother and sister both work here at the Ridge. She finds it enjoyable but also very challenging at times as well.
McDow says, "As a student it's kind of horrible because I really can't get away with anything. If I ever have a bad grade or slip up in another way, my mom and sister know right away. It is great that I know they are always there when I need them, whether it be before, during, or after class I can talk to them. I also love to get the inside scoop of any upcoming activities at Shadow but then I have to attend more things that I don't know much about. My mom and sister honestly just do their own thing and I do mine so there isn't anything to really complain about."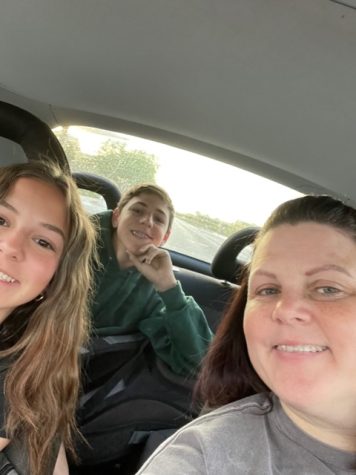 Getting to bond and grow stronger relationships with family members in a different environment than home is great. Teachers also get to see a better look into what may be going on in their child's life. From getting to know what's happening in their child's classes, to actually getting to know peers and friends. 
"It's awesome and I love it," said Mrs. Sassy Lewis. "My daughter and her friends eat lunch in my room so I like to see them and how they interact with each other. I not only love being able to see my kids, but their friends and getting to know them as well. I can also stay on top of what is happening around the school and know if they are having a bad day."
Teachers with students who attend Shadow are given many more responsibilities but work hard to take care of their classroom as well as their family. It's not always easy, but the benefits that come from it are very rewarding.