Will Shadow Baseball Repeat Their Title?
Last season, Shadow Ridge Men's baseball won against Legacy 5-1 in a double header at CSN to claim the 4A state title. Players say it was one of their best moments of their lives. They want to defend their title this year. Having one of the best varsity teams the Mustangs have been very hot during the season. With an overall record of 12-4 they are giving opposing teams a challenge.
Junior Brayden Somers, a very important pitcher for the team, says, ¨I think chances of winning are very good if we stay on our path because the 'stangs are hot!¨
Somers says his love for the game is why he continues to play baseball. He's been playing ever since the young age of 3.
Ian Grafmank, junior, a first baseman for Shadow varsity states, ¨Our approach to win state this year is to win every game. I know our team has the talent, we just can't beat ourselves.¨
Grafmank has been playing baseball for 8 years. He says he plays to make his parents proud and he has lots of talent to keep moving forward.
"
It's not who we play it's how we play that's our motto.
— Michael Brown
Dylan Franco, junior, a very skilled ball player, says, ¨Taking it one game at a time and just not caring about who we play no matter what we bring everything we got. I think our talent can easily get us to state.¨
Franco says he wants to make it to the MLB because he's dreamed about it many times and he's put 11 years of hard work into his baseball career.
Michael Brown, senior, has a lot of dedication to the sport and is an inspiration to many says, ¨The approach we are taking this year to win state is to play as ¨one.¨ We are playing to our talent. Our team definitely has the talent to win state again this year and I am fully confident we will do it again this year.¨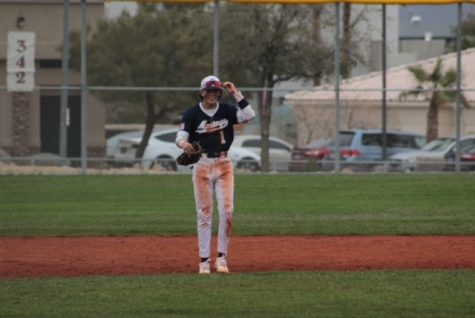 Brown says he was born into the sport of baseball and coming from an athletic family everything was natural for him. He says his love and passion for the game is what motivates him. He wants to make his parents and his nephew proud.
Junior, Grayson Tressler, states, ¨We will kick everyone who tries to get in our way, but no one is on our level. We easily have the talent to win and we will win.¨
Tressler has been playing ball since 4 years old. He says his teammates motivate him to play and they inspire him to compete.