Dr. Padgett's Calculus Classes
 Dr. Padgett teaches AP Calculus and Algebra II Honors. Dr. Padgett, also known as "Doc", is a retired Air Force Captain who was active duty for 20 years. 
Padgett has many degrees that allow him to teach such hard classes. 
"I have a double-major Bachelor's degree in Mathematics and Computer Science from Mississippi State University (1982), a Master's degree in Mathematics from Mississippi State University (1984), and a Doctorate from Baylor University (1984), with the dissertation "Calculus I with a Laboratory Component," explains Padgett.
Padgett is a very appreciated teacher and many students confess that the class wouldn't be the same without him.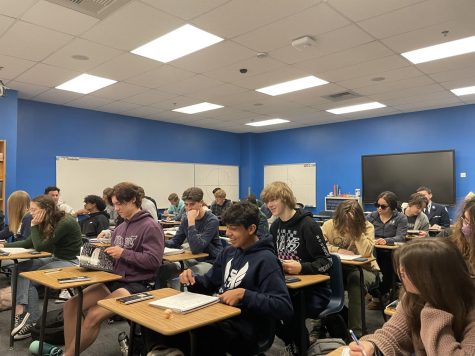 Sophomore Aidan Waite says, "I think that calculus is good because of the teacher's learning techniques. He is good at making hard stuff seem easy." 
Other students enjoy how it helps them for their future. 
Sophomore Tanner Hardman explains, "It's a really good class to take especially if you want to do engineering, which I have thought of. This class helps you to get good basic math skills." 
Very few people can admit to succeeding in achieving their goals, but Padgett realized them at a very young age. 
"I was blessed to have my professional goal established at 16, when I decided to become a mathematics professor.  I studied to follow that path," says Padgett. "I chose to teach early in my academic career.  The USAF hired me to teach in their Computer Science college (called CCAF) in August, 1980.  I have a Technical Training Certificate from the USAF.  I have been teaching consistently, ever since.  I love teaching high school because my students are better than college students."
Many teachers enjoy teaching because of the students who they teach. Padgett has built a strong connection with his students based on trust and a willingness to learn from each other. 
Padgett tells, "The student body at SRHS has so many superior students; I can provide the kind of courses and instruction that meets the needs of such amazing scholars."
His best advice for his students is, "There are amazing opportunities out there…let me help you find your way!"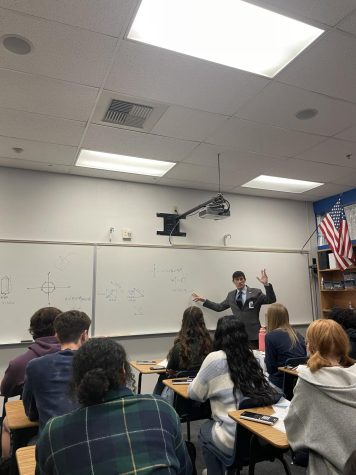 And students find their way, they leave class proud of themselves and happy to learn new things. 
"The teacher is really nice and he is pretty good at explaining things and having a good understanding of them," explains senior Alex Howard. 
Teachers like to tell each other how they think about their teaching techniques, thinking that theirs are always the best. 
"Whenever I am told that my teaching style is old-fashioned…that I am about to be replaced by the computer, I quote the great philosopher Maverick:  'Maybe so, BUT NOT TODAY!'" 
But students love Padgett's way of teaching and how they get to make mistakes and learn from them, always with "Doc's" help. 
Sophomore Ashley Cottino says, "I like the freedom that we get and you get a long time to work on your assignments."