Best Buddies
The Best Buddies Club at Shadow Ridge aims for inclusivity among students with learning disabilities, and allows them to interact with other students; while also getting the opportunity to help in fundraisers and events hosted at Shadow Ridge.
Senior Patricia Bainter, treasurer, states, "I think a huge part of it is making connections with people whose lives are different from our own. Making friendships with people with intellectual disabilities gives a whole new perspective on my own life, and the world as a whole."
Gaining new understandings from those with different perspectives on the world can influence new perceptions, in how everyone's experiences and outlooks on life may differ from others.
According to sophomore, Camryn Lumada-Williams, members of the Best Buddies Club "interact with each other during activities or fundraisers. We do hands-on activities in order to allow us to connect more with our buddies. When we do fundraisers, we have them help us, in order to give them more opportunities to experience what it's like, and to help prepare them for the future."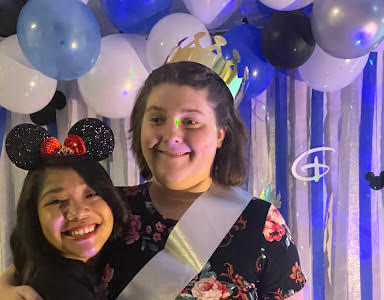 In bringing members and their buddies together to work on building their connections and developing social skills, this club works towards persuading members to get outside of their comfort zone, and be more involved in the social atmosphere with other students.
"The club gives them opportunities that they may not be able to experience at home, and aims to brighten their day," Lumada-Williams says.
Giving way to spreading awareness among students at Shadow, the Best Buddies Club ensures the chance to bring on new outlooks and understandings of life, and the things that those around them may deal with. Those looking to join the club may work with attending and serving at school fundraisers, while also working with buddies and developing friendships among members.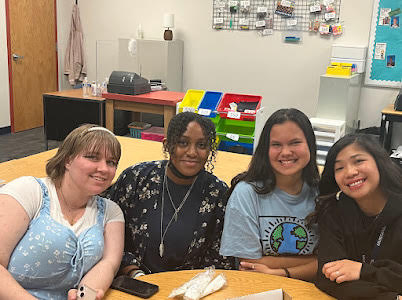 Joining the Best Buddies club is a simple process, as Lumada-Williams explains, "Students can really just walk into room 210 at 1:30pm on Wednesdays, and the advisor will get their information such as email, name, phone number, and schedule, so that we can get them excused for activities and fundraisers."
The Best Buddies Club opens up new doors to opportunities based on interacting with those whose lives are different, in order to establish new friendships, and bring awareness and inclusivity to students at Shadow Ridge. It's important to establish new understandings of peers, and the things that others may deal with.