Shadow Needs Some Puppy Love
Therapy dogs are often used to provide comfort and companionship. These dogs are used in a variety of settings including, hospitals, nursing homes, hospices, disaster areas, and schools. Therapy dogs are meant to provide patients with mental stability, help disabled students ready confidently, assist those with anxiety, etc. These canines should not be confused with service and emotional support animals. Therapy dogs do not belong to a single owner, multiple people can experience their love and adoration. 
Elizabeth Fisher, a sophomore at Shadow Ridge, believes that having a therapy dog at Shadow would have an amazing and positive effect on the students.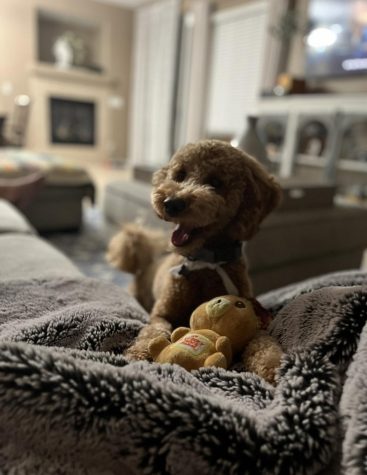 Fisher explains that a good portion of students are struggling and don't really want to talk about and if Shadow had a therapy dog they might feel more open to talking.
She states that dogs are such great companions, they love being pet and around people which might help students calm down and feel better.
"I think the students would be more inclined to get help when they know they can pet a happy and healthy dog," Fisher stated.
Sophomore Grace Marino agrees with Fisher. She explains that dogs are smart so they can tell when something is wrong, and having a therapy dog is no different. Marino states that they are proven to help those who are struggling and the school could definitely use one. She stated that school is stressful and sometimes students' mental health can't take the stress. 
"It would be smart for Shadow to have therapy dogs here," Marino explains.
"Although, I think it would be much better for the dogs if there was one per grade since there are so many students and they could get overwhelmed."
Sophomore Isis Gwen also believes that there should be a therapy dog at Shadow Ridge. She agrees with the fact that a therapy dog would help teen mental health and such. Gwen states that it also could create a sense of community within the school. She stated that dogs overall are amazing and always make you feel loved.
Hailey Jones, a sophomore at Shadow, makes a point that a lot of kids may not have a safe space or person they are comfortable with, and a therapy dog might just be the answer.
"…dogs in general are fun to be around. They have the nickname man's best friend, after all," Gwen explains. "They cheer people up when they're sad and are nice to be around when you're lonely."