Tom Brady retires
One of, if not, the greatest quarterbacks of all time, Tom Brady retires at 45 years of age. He was in the NFL for 21 seasons which is the longest career for a quarterback. Brady has put up mind blowing numbers throughout his career. He is number one in records for passing yards, passing touchdowns, completions, regular season wins, and many more. Brady is an inspiration to a lot of football fans at Shadow Ridge.
Sophomore, Drew Torres, says, ¨It's truly inspiring to be able to witness his greatness. He went from no one to one of the greats. Tom´s story is going to be a story passed from generation to generation as he will not be soon forgotten."
Brady was drafted 199th pick overall and was an outsider not much people paid attention to. He then became one of the best in the league and proved a lot of people wrong.
Sophomore, Gage Crnkovic is the quarterback for the Shadow Ridge JV team states, ¨I think that Tom Brady´s retirement was well deserved. After being in the league for so long and collecting so many Super Bowl rings, he can truly say he is the best in NFL history.¨
"
¨ Brady inspired me to be a quarterback.¨"
— Gage Crnkovic
Brady has won seven rings which is the most out of any player in the NFL. He has won six on the New England Patriots and one on the Tampa Bay Buccaneers.
Sophomore, Logan Noice, says, "Tom Brady is the undisputed greatest quarterback of all time. I think that it is good that he retired because he was entering his late 40s and was getting to be pretty fragile.¨
Most quarterbacks retire in their mid to late thirties. Brady retired at the age of 45 and was still putting up very impressive numbers in his last few seasons. 
Sophomore, Austin Hernandez, quotes, ¨I am a big Patriots fan I am also a huge fan of Tom Brady. He was my favorite player when he was on the Patriots. His stats are amazing and he led the patriots to the playoffs pretty much every year. Without him I probably wouldn't have been much of a Patriots fan. Tom Brady will forever be the best quarterback and a legend.¨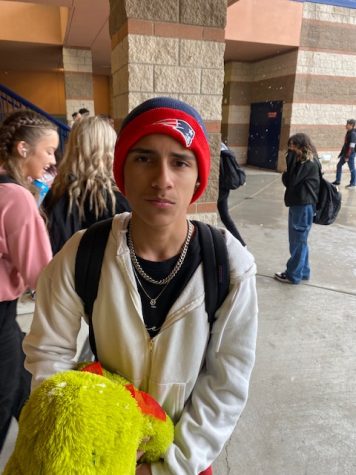 Brady got six of his seven rings on the Patriots. He played on the Patriots for 20 seasons and he made the playoffs 19 out of the 20 seasons on the Patriots. Brady only had one losing season in his whole career which was his last season.