Get Ready For Grad Night!
Attention seniors! Head to the library to get a Grad Night packet. Grad Night will be on May 12th at Disneyland and California Adventure, although tickets can only be purchased on the 23rd in the morning before school. It's advised to get there as early as possible because there are only 96 seats- however, if there is enough interest on the morning of the 23rd, the school will get a third bus for a total of 144 seats. 
"The only day to purchase tickets is February 23rd starting at 5:30 AM," says Brandi Robertson, librarian and grad night organizer. "There will be no other opportunity to purchase them."
"
It's a lot of fun, don't miss out!
— Mrs. Robertson
The cost per student is $350, as stated in the packets available at the library. The cost covers a multitude of things that will make the Grad Night experience as enjoyable as possible- including park hopper passes that allow students to go between Disneyland and California Adventure. 
"The money goes towards students' park hopper passes, transportation there and back, plus the grad night shirt and backpack," says Robertson.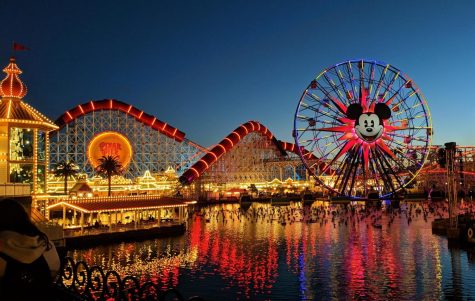 Seniors can bring certain belongings, but no food or drink can be brought into the park.
"Seniors are allowed to bring an empty water bottle that they can fill up at the park, and a sweatshirt for when it gets cold at night," confirms Robertson. "There's no food or drink allowed but students should remember to bring their own money to buy food at the park."
Despite the price and the limited number of seats, seniors who have the means to go should absolutely take the chance and go to grad night. The night is for seniors to celebrate completing four years of high school with an unforgettable experience that they can share with their classmates.
"I'm most excited about the fireworks because it's going to be cool to watch them with my friends!" says Ann Margaret De Guzman, senior.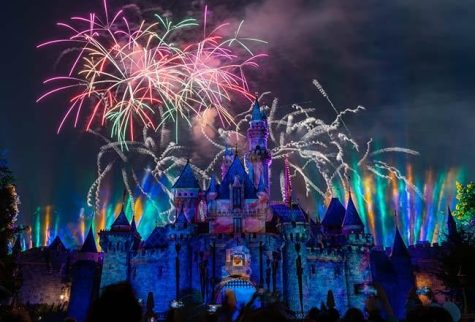 "It's a lot of fun!" says Mrs. Robertson. "It will be a unique experience only offered to seniors at grad night. It's shut down just for seniors- there's dancing, parties all around the park, fireworks, and we'll be there until 2 AM which should be really cool for everybody."
"I can't wait to go and hang out with my friends, it will be our last time hanging out with each other while we're still in high school," says Harold Roberts, senior.
The buses will leave from Shadow Ridge at 4 AM on May 12th, and they're set to arrive back at school at 6 AM the next day. Seniors, don't miss out on grad night!