Tulop the Tech Genius
Senior at Shadow Ridge, Paulane Tulop, has taken the hefty title of tech genius after earning several awards, some of which were national awards. Tulop got into tech early in life and has continued to advance her skills. Her central curiosity in tech is the large expanse it can take when creating new designs and ideas.
"Though I was surrounded by technology, I didn't start getting into it until 6th grade when I first joined my middle school's robotics team." Tulop continues, "Though it was block coding with a simple EV3 robot, I thought it was interesting to be able to make something inanimate and do things. I would eventually drift away from block code and become more interested in programming and computer science."
Getting an early start on finding out what she wanted to do when she grew up, Tulop has come a long way since she first started her journey in middle school. Tulop took her early introduction into tech as the perfect gateway to get better at something she was interested in and is now recognized for all her dedicated work.
Tulop has worked hard to receive a national award, recognized as a National Honorable Mention winner for the National Center for Women in Technology. Yet, even after completing such a daunting task, Tulop continues to work hard and earn other awards and spots to show off her talents.
"When I first saw the email about being selected as a National Honorable Mention, I did not think that it was real, especially since I know many people apply for the award," Tulop expresses. "Fortunately, I was a part of the top 360 applicants, the top 11% of the entire pool (and that's so crazy to me). Overall, I'm really happy that the things I am doing matter and are being recognized. It encourages me to work harder to achieve bigger and better things!"
"
Paulane is going to college for computer science, so everything she has done will make her successful in her future. She is a leader in my class and one of the better students I have had."
— Lloyd Mann
In more news, Tulop has explained her experience in science as fascinating, intimidating, and filled with many possibilities. Still, she has persevered and encourages girls interested in STEM-related fields to take the chance, no matter the difficulties, by vocalizing that "Girls can achieve great things too! I want to be able to pave the way for other girls and encourage them to pursue computer science and technology if it interests them."
Tulop has had many motivating people and self-determination to keep pushing to be the best. By earning awards, achieving new heights, and finding the best way to complete any task, Tulop has genuinely created the ideal path to success.
"To be honest, I was not expecting to win multiple awards for a subject like STEM since I didn't think that what I was doing was all that amazing. However, after being recognized for my achievements and accomplishments, it was like a turning point that made me realize that the things I am doing and am passionate about matter. It's surreal whenever I think about it at times, to be quite honest, but it gives me more confidence to keep doing what I am doing and encourages me to work harder. My parents have taught me the importance of working hard and reaping the fruits of your labor, so it means a lot to get this type of recognition," Tulop discloses.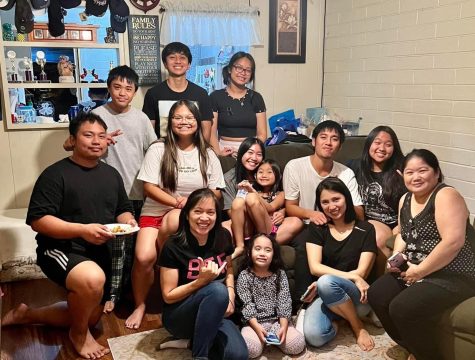 Tulop plans to attend college and major in computer science to continue soaring as high as she has. She also has no specific goals except to keep trying as hard as possible and achieving the unimaginable. Like most seniors, Tulop has started her application process with an open mind, as it will only be a couple of months until high school ends and the college season starts.
"After high school, I plan on going to college! I still have not decided where I am going just yet since I am still waiting for decisions from certain colleges, but I plan to major in computer science with a focus on cybersecurity. I still have yet to narrow down what I want to specialize in cybersecurity since there are so many different jobs, but becoming a cybersecurity analyst is up there," Tulop states.