Best BBQ in Town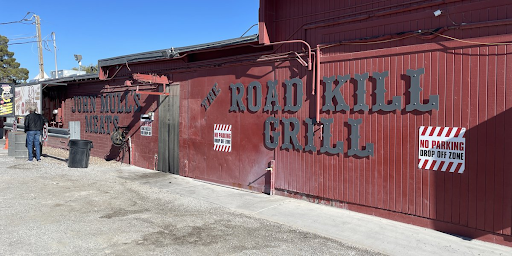 The best BBQ in town also has cool background. John Mull's Meats is now a historic site and is listed on the city of Las Vegas Historic Property Register. It was voted on by the city of Las Vegas. John Mull's Road Kill Grill is the restaurant side of John Mull's Meats and is located at 3730 Thom Boulevard. 
According to the City of Las Vegas "the two nominated buildings located on the property were constructed in 1953 and represent Las Vegas' 1950s boom period of building and growth." According to the website johnmullsmeatcompany.com, the founder was named John Mull and was raised in a Dutch-Amish portion of Pennsylvania. He moved to Southern Nevada in 1938 with his wife, Louise. His plan was to work on the Hoover Dam, but decided to work in construction building casinos instead.
In the 1940's John Mull went to work in the meat processing industry. The family opened their own business in 1954 at the current location. Generations of family have managed the business and now it's one of the best BBQ places in town.
John Mull's is a high-quality meat market and The Road Kill Grill is a tasty catering service and restaurant. Customers can pick up prepared BBQ, plus sides for lunch or dinner. Meat choices include beef, pork, and chicken. There are so many side items to choose from. The side items include: baked beans, chili, cole slaw, collard greens, corn bread, green beans, mac and cheese, macaroni salad, potato salad, and yams.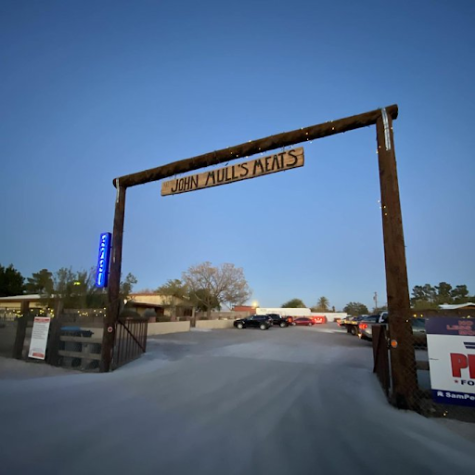 Sophomore, Jaeden Jones, shared, "The history of this restaurant is cool, it also seems great to go to."
Families can eat on picnic tables under the covered outdoor patio or take their delicious meal home to enjoy.
Sophomore Bella Mora said "This seems like a interesting restaurant to go to."
Customers may think they've gotten lost when driving there. It's located on the same parcel of land that was purchased many years ago, which sits between housing developments and schools. At meal times, there's usually a long line of people winding along the side of the buildings eager to place and pick up their yummy food orders.
Sophomore Mora also stated "I heard from one of my friends that the service it great there."
John Mull's Roadkill Grill has also been featured on the Food Network, Diners, Drive-ins, and Dives with Guy Fieri. It's definitely an experience to eat there and worth checking out.