New Suicide Hotline Number: 988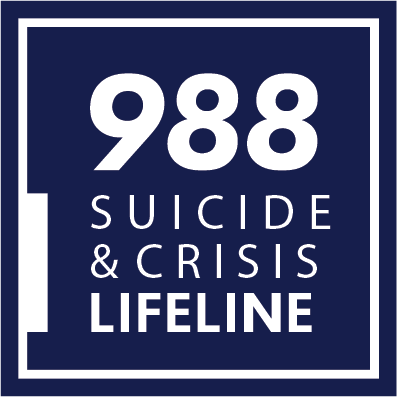 In recent years, mental health has been talked about more and more. Things like suicide prevention and other mental health checkups are becoming more accessible by the day. Going even further back to 2005, the U.S. Substance Abuse and Mental Health Services Administration (SAMHSA) launched in 2005. For 17 years, the hotline was 1-800-273-8255, or 1-800-273-TALK and was the first hotline of its kind. Though last year, this number was changed to 988. 988 Crisis and Suicide Hotline- previously known as the National Suicide Prevention Lifeline- is a new and improved hotline that has seen a lot of success since its recent launch.
For many, the suicide hotline wasn't a memorable number. One of the main reasons for the hotlines popularity is because of a song titled after the number, 1-800-273-8255 by rapper Logic. Due to this song though, the hotline did see an increase of calls by 27% just 3 weeks after its release in 2017. In addition, due to performances and the songs popularity, studies found that there was a direct correlation between that and the increase of calls and decrease of suicides overall.
"
Calling the hotline doesn't cure someone, but it's the gateway to other resources and treatment."
— Madelyn Gould, PhD
Despite the song's popularity, the number wasn't an easy one to access. It was lengthy and between 2016-2021 around 1.5 million calls didn't even reach a counselor. With the simple 3-digit number, the help people need is much more accessible. It's available in 250 languages, has a faster response time, has a text line and more. Another benefit is that it is projected to lessen the amount of mental health calls that go to 911. There are many instances of people calling the police for help and ending up in jail or worse. With a simple number like 988 etched into the brains of people, there will be a guarantee for help of some kind.
This number has proved its usefulness with more than 2 million calls to the 988 number, with the majority being answered in less than a minute. "The data shows that in August, a total of 361,140 calls, chats and texts were routed to a 988 lifeline call center. Among them, 84% of calls, 97% of chats and 98% of texts were answered and engaged by a counselor – representing a total of about 88% of people who reached out to the lifeline," a study by CNN found.
In addition to calls, one is able to text the hotline under the same number 988. A specific  for veterans is also available. For calls, pressing "1" after dialing 988 will connect one directly to the Veterans Crisis Lifeline or text the Veterans Crisis Lifeline short code: 838255.