Red vs Blue vs COVID: A Summarization of the First Question of the Final Presidential Debate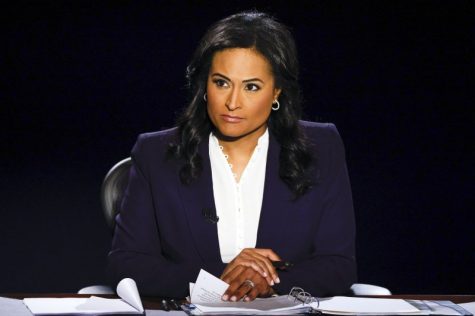 With the 2020 elections closely approaching, the last and final presidential debate of 2020 was held between current President Donald Trump and former Vice President Joe Biden. The debate took place in the capital of Tennessee at Belmont University, at 6:00 P.M. on October 22nd and was moderated by Kristen Welker of NBC News.
Over 63 million viewers watched the final debate, where possible candidates President Trump and former Vice President Biden were asked questions regarding 6 key categories: fighting COVID-19, American families, race in America, climate change, national security, and leadership. Unlike past debates microphones were restricted to only those allowed to talk and were muted when their discussion time had run out. President Trump spoke for 41 minutes and 16 seconds and former Vice President Biden spoke for 37 minutes and 53 seconds. The debate ran for a total of 90 minutes.
Welker's leading question regarding fighting COVID-19 was directed first towards Trump and secondly to Biden. Welker opened with a statistical statement on the death toll since the last debate which was held two weeks prior. 
"Since the two of you last shared a stage, 16,000 Americans have died from COVID. So please be specific. How would you lead the country during this next stage of the coronavirus crisis? "
President Trump was given 2 uninterrupted minutes to share his response and thoughts on the matter.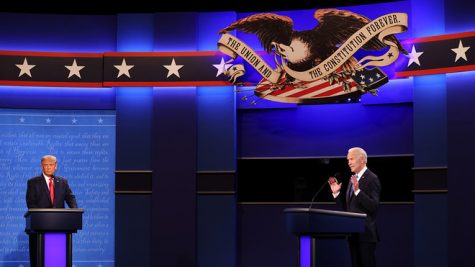 "2.2 million people modeled out, were expected to die. We closed up the greatest economy in the world in order to fight this horrible disease that came from China. It's a worldwide pandemic. It's all over the world. You see the spikes in Europe and many other places right now. If you notice, the mortality rate is down 85%. The excess mortality rate is way down and much lower than almost any other country. And we're fighting it and we're fighting it hard. There is a spike. There was a spike in Florida and it's now gone."
President Trump spoke about providing goggles, masks, gowns, and even ventilators to help in hospitals around the world. President Trump also mentioned that the pandemic caused the greatest economy in the world to shut down, but by his hand, guidance, and lead, the economy was able to rise up almost completely shortly after opening again. One of the most important pieces of information Trump shared was involving a vaccine that has been created to battle COVID-19. Although President Trump cannot promise this vaccine to be out anytime soon, it's a big step into ending this pandemic and returning to a normal life.
"We have a vaccine that's coming. It's ready. It's going to be announced within weeks. And it's going to be delivered. We have Operation Warp Speed, which is the military is going to distribute the vaccine."
Biden clearly and openly responded to Welker's question. He was given 2 minutes to share his plan and strategy. Biden has made it clear that he wants to end this pandemic as much as Trump would like to. Biden wants to provide rapid relief to any and all communities suffering from COVID-19.
"What I would do is make sure we have everyone encouraged to wear a mask all the time. I would make sure we move into the direction of rapid testing, investing in rapid testing. I would make sure that we set up national standards as to how to open up schools and open up businesses so they can be safe and give them the wherewithal, the financial resources to be able to do that."
Biden emphasized the opening of schools and business in a safe and healthy manner. Trump spoke on how this pandemic has greatly affected the economy but with his lead, the United States was able to weather the storm. Ultimately regarding the vaccine, President Trump cannot guarantee that it will be out as rapidly as the populace assumes. Students want to return to their normal daily lives and attend school, but many see this election as a make-or-break deal.