Roseboro at the Ridge
Contributing to the diligent administration at the Ridge, new assistant principal Dimitric Roseboro hits the ground eager and ready to help pave the path for this school year. Moving through the education train from Virginia down to Nevada, Roseboro continues to advance his skills and knowledge through experience. 
There is always a starting point in every journey, and Roseboro got his jump on teaching by going to college and earning several degrees in education and communications. 
"I went to college and received my undergraduate degree at the University of Wisconsin Stevens Point. I also received my graduate degree in Wisconsin at the University of Milwaukee." Roseboro continues, "My undergrad degree was in communications, and my graduate degree was in curriculum and instruction. Then, I went on to receive an advanced certificate in Virginia."
"
Mr. Roseboro has been a great addition to our team and the staff. He encourages students and has made a genuine connection with the students as well.
— Mashelia Moore
Gaining experience not only through hitting the books but also through real-life experiences, Roseboro takes on the challenge of impacting students' lives one way or another. From inside the classroom, teachers can help and educate the students they are assigned to teach; however, as an assistant principal, there are loads of kids and chances to help students who want and need assistance. 
A passion for helping people goes a long way when the energy and time get implemented into helping youth. Roseboro, who taught as a middle school English teacher, took his need to aid others and guide them along the right path to the education field.
"I think the bottom line for me is having an impact on young people and particularly young people of color. So I always find myself gravitating to working with the young people, and I think that was my gift which is what got me into this particular field," explains Roseboro. 
As a teacher and now assistant principal, Roseboro understands the importance of perseverance, understanding, and accomplishing change in work and real life. He plans on starting a business that will act as a mentoring center for young learners who need more guidance for their future.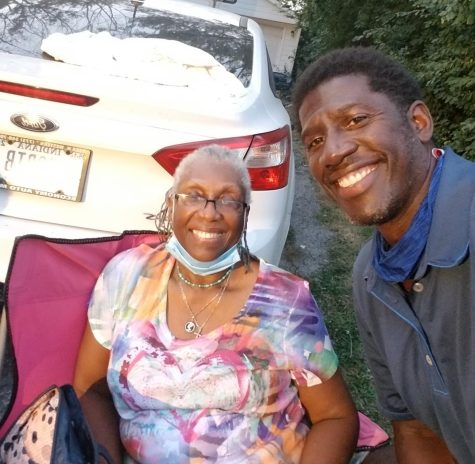 Not only is he an assistant principal, a hard worker, and a former teacher, but Roseboro takes on the roles of a father, husband, and golf player. 
"I am a proud black man with a beautiful wife, and I have been married for over 20 years. We have two successful daughters, ages 23 and 31, where the oldest is a professional soccer player who graduated from the University of Miami and my youngest works for a tech firm in Seattle, Washington," states Roseboro. "In terms of interest, I love golf, and it is my pastime hobby, along with listening to music. I am huge on family, and they are one of the most important things in my life."