The World of Barbara Walters
Barbara Walters, world famous American broadcast journalist, passed away last Friday at age 93. Walters had a lifelong, groundbreaking career in Journalism. She worked for NCB, ABC, and then starred in the show The View- but she is mostly known for her specials. 
During her lifetime she interviewed prominent figures from all walks of life. She was known for celebrity interviews with people like Barbara Streishand, Dolly Parton, Lucille Ball, Taylor Swift, and more- but she also interviewed some extremely influential political figures. 
She interviewed every single president and first lady that was in office during her career, from Trump, all the way back to Nixon.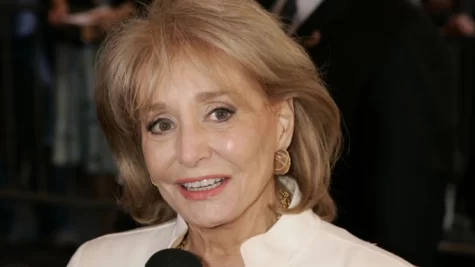 She was also the first person to score a televised interview with Monica Lewinsky after the scandal got out, and she and Lewinsky remained friends for over 25 years. 
"I remarked that this was the first time I'd ever been in serious trouble," Lewinsky said about her interview with Walters after she passed. "I'd basically been a good kid – got good grades, didn't do drugs, never shoplifted etc. Without missing a beat, Barbara said: "Monica, next time shoplift."
She was criticized by many as being too direct and too invasive with her questions, but others applauded her for being upfront and getting the answers that other reporters were too afraid to dig for.
"
The hardest thing you will ever do is trust yourself."
— Barbara Walters
"A good laugh makes any interview, or any conversation, so much better," Walters once said. "Wait for those unguarded moments. Relax the mood and, like the child dropping off to sleep, the subject often reveals his truest self."
Many of her male co-stars at the beginning of her career didn't like how she was the first news broadcaster to truly blend news with entertainment. Although it made the news less 'sophisticated' than it seemed before, her career truly changed the culture of broadcasting in America permanently.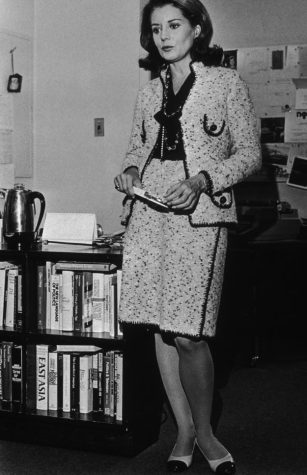 "This is what I tell, especially young women," she said. "Fight the big fights. Don't fight the little fight… Be the first one in, be the last one out. Do your homework, choose your battles. Don't whine, and don't be the one who complains about everything. Fight the big fight."
Overall, her impact made newscasters more personable, celebrities more human, and helped a lot of information come out into the light. Her career was difficult, but she forged a path for women in journalism everywhere to follow. She lived her life with no regrets, and she said so, often.
"It has been an absolutely joyful, rewarding, challenging, fascinating, and occasionally bumpy ride- and I wouldn't change a thing."