Drama Club Performs Online
Theatre Perseveres Despite Being Online
The Shadow Ridge Theatre has continued to go on the best that they can, despite the pandemic. With the upcoming radio show, and Drama Club every other Wednesday, it is safe to say that they are going strong. Using Google Meets and doing more visual games, they have adapted the best that they could.
The Drama Club meets every other Wednesday, at 2 p.m. and usually ends before 3. Drama Club is a get-together for kids who are interested in theatre or just want a group to be apart of ; it is one of the best ways to get involved with theatre. They play games that are fun but also teach about the fundamentals of acting and teching. Usually, the games involve a lot of physical cooperation, and online it is impossible to do that.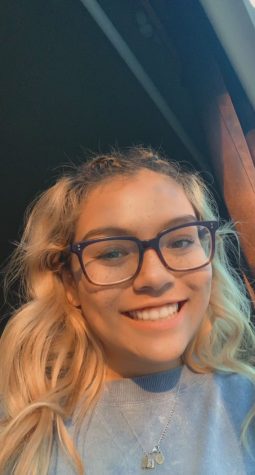 Ruby Cervantes, junior, is a part of Thespian Leadership, so it is part of her job and all of the other members to put on Drama Club. "I think Drama Club has been pretty successful considering it's online and very different from Drama Club at school. I think that people are having fun and I would call that successful," Cervantes said.
They have had to be pretty creative when coming up with game ideas. This past Drama Club, they played charades, and the meeting before that they played Pictionary.
"The challenge I found with doing  Drama Club online is thinking of fun activities that we can all participate in. Most of our activities are better in person, so that's been an adjustment but one that we can handle. Drama Club is getting people together to have fun and it's been a challenge to make some activities where we can all have fun while being online," Cervantes explained. "If we were still in school I think that it would be easier to connect with the friends who come to Drama Club. We would be able to see them almost every week. We would be able to know the friends who come to Drama Club more on a personal level besides just from Drama Club and the computer."
So far with the success that Drama Club has been online, it is exciting to see how well the Drama Club will perform once students return to school. It is important for many students right now to find something that they enjoy and to spend their time doing. To join Drama Club, email Ms. McAmis at [email protected]