Career Ready with Mrs. Murray
Starting this year, Shadow Ridge has seized the opportunity to be one of the eight schools in the Clark County School District that run the SNTCD. The Southern Nevada Talent Development Collaborative is a program that targets helping junior and senior students actively working to establish a plan for after high school. 
Councilor Cassie Murray is the primary adviser over the program at the Ridge. With help from the other counselors, Murray is starting to get a real kick start to doubling the chances for the students after they graduate. 
"It is a new pilot program in CCSD. The program's mission is to help students gain access to in-demand careers in Southern Nevada. I will work with junior and senior students to identify their interests, abilities, and post-secondary pathways that will lead them to meaningful careers," states Murray. "I want to educate students on what careers have the most opportunity for kids who are unsure what they want to do. That is the goal and mission of this program. We were offered to host the program at Shadow; it was not a created position."
With all new chances for students to plan how to continue their education after secondary school, the program jumps at the chance to bring in Nevada workers to help persuade and educate the students. With lots of goals and expectations for SNTCD at the Ridge, the progress made right now is only the start of what is yet to come. 
"I am hoping that the program will help the students create viable career plans for when they leave high school and that they know how to get to that point. Answering questions like where do I go or how do I get this job? Getting them on the right track to achieve their goals are my anticipations for the program's outcome," explains Murray.
"
As someone who has an idea of what I want to do after high school, this program will help me decide entirely what I want to do in the future and how to get there."
— Katy Daley
With different agendas and expectations from each counselor to the students down to the parents, knowing what to expect from the program and councilors feedback plays a significant role in achieving great things. As it is new to Shadow, there are many blind spots in knowing where to go and what to do. 
"Right now, we are trying to figure out who will be on my caseload. We still have the seniors we have identified, and there was a survey in junior studies for the students to fill out, creating that group. Yes, the students can fill out something to come see me, but I will be reaching out to them to establish career plans and pulling them out when I have things that relate to their interests." Murray continues, "There is a small amount of both where they can come down on their own or wait until I get the time to pull them myself. Answering survey and interest inventory where it explains what they like to do, what are their strengths and weaknesses, or these are tasks I like to do that help me assist them."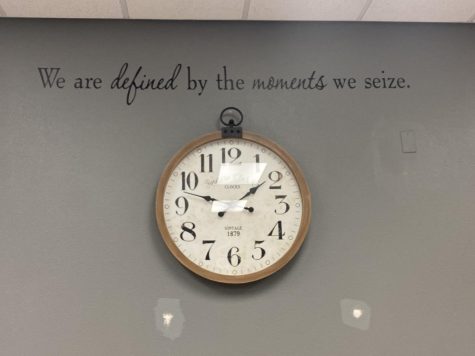 The project has many ups and downs regarding learning what each student wants and how to help each counselor assist each individual. 
Murray states, "New opportunities and new educational pathways for students I find out about, I can help pass on to the other counselors. As I learn more, I can share more with the department, and not only will there be more opportunities and education here at Shadow, it can help the kids in my caseload along with everyone else as a whole."