Come and Celebrate Día de los Muertos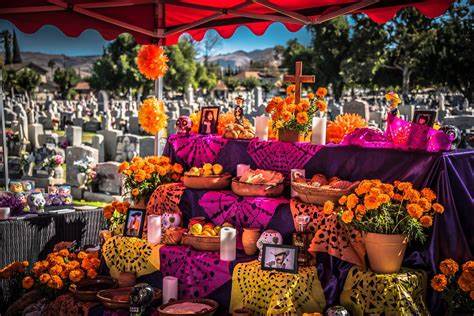 Día de los Muertos is a Mexican holiday celebrated October 31- November 2. This is a time when people can celebrate their loved ones who have passed, remember their presence, and bring joyous times back to life so the deceased are not forgotten.
Meagan Martinez, senior, loves this time of year because it is a time where all of her loved ones can come back and be with her again.
Martinez states, "I like to think that there is this day where they can come home and be with us. We don't celebrate death in sadness but in joy of the fact that they have moved to a greater place. We continue to live for them."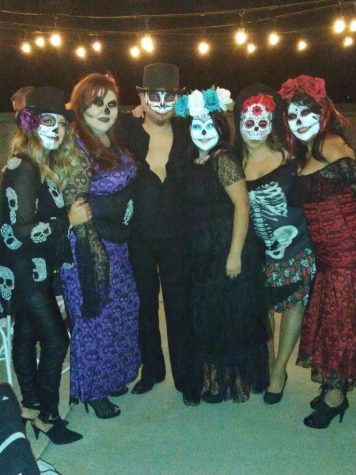 Many families spend this time making dishes that their loved ones enjoyed and they all make it together to cherish them. Anthony Contreras, senior, also loves celebrating Día De Los Muertos because he loves getting to make the dishes with his family.
Contreras states, "My favorite food that my family and I would make was smothered burritos because those were my tios favorite." 
On The Day Of The Dead it is believed that on Halloween, the wall that separates the land between the living and dead is taken down for 2 days so that the deceased can come and be with their family. Eating, drinking, and dancing is how the living honor their loved ones lives along with Ofrendas. An Ofrenda is a collection of different objects like pictures, candles, and other things that their loved ones loved.  These items are welcomed on an alter.
Martinez states, "My family usually makes an altar whether it's on a table or windowsill with pictures, candles, and foods. Then we put marigolds out because that's the flower that is supposed to guide our family home."
Both Martinez and Contreras love to decorate Ofrendas and spend time with their family, listen to music, dance, and tell stories remembering their loved ones.
For many families who celebrate this holiday, they have many traditions like not only making altars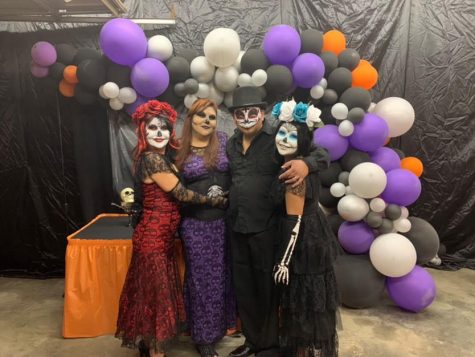 but dressing up as La Catrinas, which is one of the strongest symbols of the Day of The Dead celebrations. La Catrinas wears a fancy hat with feathers and flowers along with beautiful makeup. The essence of her story is very important to the Mexican traditions and roots. She represents how Mexican people see death and the afterlife.
For Martinez, this time is simply where she and her family can come together to spend the time that they have left on this earth with each other.  Martinez knows they will always reunite for Dia De Los Muertos. She loves dressing up as La Catrinas with her family and she will continue to tell people about her culture and how they celebrate their loved ones every year.