Laying Down the Law
Amri Law is a sophomore at Shadow Ridge and it is her second year on the school's wrestling team. She has already had an amazing year in the sport and cannot wait to continue it throughout high school.
Law states, "I decided to try out wrestling because I was told that it was easier for people to get scholarships. I am wrestling again this year because of how much I enjoyed it and I would love to get more experience."
"
I won my first match this year which has probably been my biggest accomplishment. "
— Amri Law
In wrestling there is a point system that each individual is scored by. The individual points then add up to the teams overall score. Wrestlers can win by a pin, forfeit, disqualification, injury, or default.
Law explains, "There are three periods in a match where you can gain or lose points. You can win by the amount of points you have or a pin."
It is important for Law to try her hardest during a match so the overall team score does not suffer. She has made some really great improvements and continues to achieve her goals. She has already won her very first match of this year which is amazing for her and the team. All of Law's great accomplishments make wrestling great, but so do her teammates.
She says, "My favorite part about the sport is cheering on my teammates. Being on the team is so much fun. All of the kids never fail to make me laugh"
Having fun with those that you spend lots of time with is so important, especially to work together and win. Law believes that there is a chance Shadow can win the championship if the team continues to do well and work together. 
"I think Shadow can win the championship if we try hard enough," Law said. "We can make that happen by working hard and learning from our mistakes."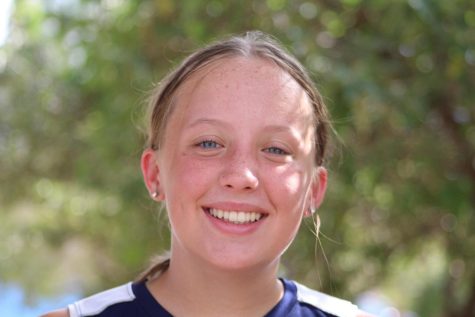 It is important to keep an open mind in all sports but especially wrestling so you can improve. It is an exhausting sport, but Law believes that she can place in more tournaments and hopes to do so. 
Conditioning is Law's least favorite part about wrestling but she knows that it is going to help her improve in the long run. She has to listen to her coach and work hard to achieve the goals she has set for this year.
Wrestling is a very tough but rewarding sport. As Law continues to participate and place in matches, she will grow mentally and physically. The improvement will help her with wrestling and just in her life as well.