Best of Bowlers: Halley Olsen
Halley Olsen is a senior at Shadow Ridge High School and has been bowling there since her freshman year. This will be her last year at Shadow Ridge and she is optimistic for her fellow teammates. She and her team have already played in 6 games so far and they have won all of them. Olsen explains that they hope to continue their winning streak. 
The bowling legacy started with Olsen's mom and dad. She and her brother later followed after. 
"It's become a family thing…" Olsen states.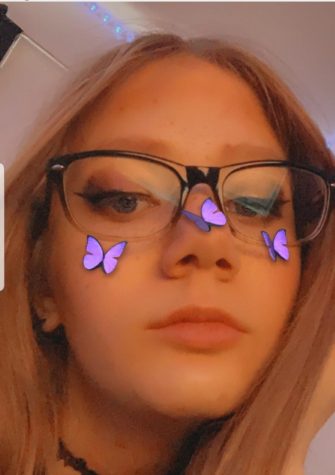 Bowling practices are pretty random, because of their schedule but Olsen tries to prepare as much as she possibly can. The game schedules affect their team practices a lot. When she does practice she always makes sure to follow through her arm which goes right past her ear, and to keep the ball straight at all times. Olsen and the Shadow Ridge bowling team usually practice at Santa Fe Station.

Before each competition Olsen stretches and makes sure to wish all of her fellow team members good luck. She explains that games aren't usually too intense but when the other teams are close by 20 pins they start to worry.

Olsen and her team usually talk the entire time and always keep their heads up even if they make a bad throw. 

"I feel my team is giving their all everyday," Olsen says.

Even when Olsen has a bad game, or is struggling on certain lanes, she always knows she can rely on her partners to help out. She says that it feels amazing to win, especially when they know it is a team effort. They have not lost a game this entire season and hope to keep winning, but if they were to lose a game Olsen says that they would talk to each other about how to get to the next game and prepare for it.

"If we lost a game…we would say 'What is done is done, we can't change it, but we can always prepare for the next one and win it,'" Olsen states.

Olsen is ready to go out with a bang this year and can only hope for the best.

Are You Going to The Next Bowling Game?

Sorry, there was an error loading this poll.

She will cherish the relations she has built with the team the past few years and can't wait to see how they progress in the future.

"I love everyone that I have come in contact with on the team over these years, we had some good, some bad, and everything in between and that is what makes us better as a team," Olsen explains. "I want to say to next year's team, don't stress out too much and make sure you have fun with your teammates…"