The Bodies…The Exhibition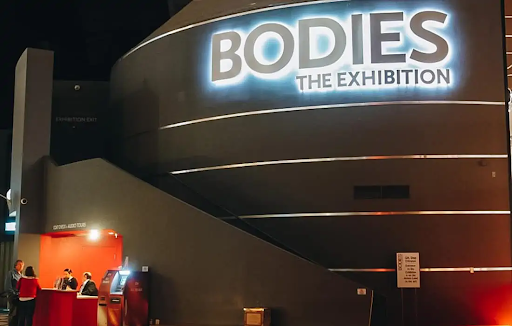 Studying human anatomy seems intriguing and complicated at the same time. People are able to move around effortlessly and it isn't until a person has a broken bone or feels some type of pain that requires them to see a doctor that one starts to realize just how complex the human body actually is. The Bodies…The Exhibition held at the Luxor Hotel and Casino, illustrates just how cool the human body is through the use of displays to educate visitors.
Through an "innovative polymer preservation process," the exhibition showcases "13 whole-body specimens and more than 260 organs and partial body specimens." Bodies Exhibit Since human bodies have been used in the exhibition, great care has been taken to make sure the bodies are respectfully displayed for view.
Bella Mora, sophomore said, "I'm not really sure if I would be able to see that stuff. I might get grossed out," 
Visitors can learn about several body systems, such as the respiratory, skeletal, muscular, nervous, digestive, and reproductive/urinary system by viewing them closely to get a three-dimensional view.
A person can see a damaged lung, blackened by tar from years of smoking compared to a healthy lung. In addition, visitors can see what can happen to a person's organs if they don't exercise or if they eat too much. Seeing the harmful effects of what can happen over time starts to make a person rethink the choices they make and encourages a healthy lifestyle.
Jazmin Ruiz, sophomore, said, "I like science and seeing the Bodies exhibit sounds cool."
A new addition to the exhibit is The Alternative Limb Project, founded by Sophie de Oliveira Barata. She uses "the unique medium of prosthetics to create highly stylised wearable art pieces." In The Alternative Limb Project, Sophie de Oliveira Barata blends the latest technology with art to help people with disabilities feel confident and beautiful. Her work and information on the project are available to be seen in the exhibit.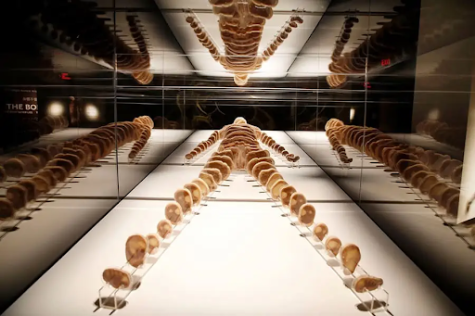 Bodies…The Exhibition is kind of like an anatomy lab and an artifact exhibition. This exhibition gives visitors a chance to learn fascinating facts and view carefully dissected specimens of the human body. This would be a fun trip down to the strip and locals can buy tickets at a discounted rate. It's open daily and is located in the Luxor Hotel on the Atrium Level near the food court.  
Ruiz said "I think I will try to check it out over winter break,"