A Smile a Day
Finding new ways to keep people smiling throughout the day, senior, James Mecham, aspires to start the "A Smile a Day" program. This program will, one day, aim to give opportunities for people to speak up on issues they may deal with, helping others to feel more comfortable in their own skin. Providing a free space for people to express and normalize their feelings online, the "A Smile a Day" program hopes to reach out and connect with others; spreading an inspirational message to those who can relate.
Mecham explains how the "A Smile a Day" program would be "a project where I would go around and record acts of kindness, because you never know what anyone is going through, and how much the little things can really impact someone."
James Mechem
Looking forward to the future of this project, Mecham hopes to inspire people to help provide for and assist others, while also working towards their own benefit.
"Honestly, at the moment it's definitely more of a dream I'm really pushing to accomplish. But if I'm ever able to get to that point, it would be something to help inspire others to do small acts for their community and the people around them. I just feel like everyone is nervous to talk to other people, because no one knows what to expect from them," Mecham adds. "Doing this would encourage people to talk to others, get them out of their comfort zone, and spark some good conversations."
Mecham plans to reach out to others, gathering life advice and situations that viewers can relate to; helping them to feel more comfortable and understanding in their own lives.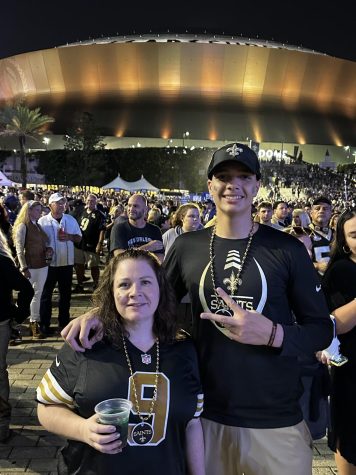 Going up to people and offering to contribute to their gas expenses, Mecham explains how "I'd ask them stuff like how are they doing, if they have any struggles, or something they want to get off of their chest. I would ask them how they cope with the struggles in life, and if they have something that they want everyone to hear," Mecham says. "I just want to show everyone that people, no matter who they are, have struggles of their own degree, and have their own issues even if we don't know."
In hopes of spreading the message to those struggling with matters in their own lives, Mecham dreams to, one day, make an impact and help others understand the impact they can make with just a few words.