Swag Songbirds at Shadow
Zion's Youth Symphony and Chorus started out as a small string orchestra in 2003, but since then has grown to what it is today. Just this past Sunday the youth of Nevada sang and played in their program, "Gift of Christmas." Students at Shadow Ridge who are in the program refer to it as a magical experience. 
Ellie Fisher, a sophomore here at Shadow Ridge, started Zion's Youth her freshman year which means she's done three seasons including this past one. Fisher has had to audition twice between her last three seasons, but since she auditioned in the fall she doesn't have to again. To audition for Zion's Youth Chorus musicians have to sing "America the Beautiful" in the key for their part, and then sight read some notes.
Senior Lillie Phelps states, "The audition process is a little intimidating at first, but after a few times it gets less stressful, the people are really nice and helpful!"
Junior Mallory Thompson accidentally auditioned for the brass ensemble but after a few minutes of playing, David Skouson, the conductor, immediately told her she had made it. This is her first season since she first moved here.
"It was a great feeling knowing that I had made it, I felt accomplished and proud," Thompson said.
These musicians have to juggle between schoolwork, sports, friends, and family all while going to their late night practices. Junior Kayden Bailey struggles playing sports and Zion's Youth, but says that he loves both of them so he makes sure to set aside time for them.
Senior Sydney Whitney explains that being at the Smith Center and singing for everyone is so amazing and totally worth all the juggling and work that she and her fellow musicians have gone through.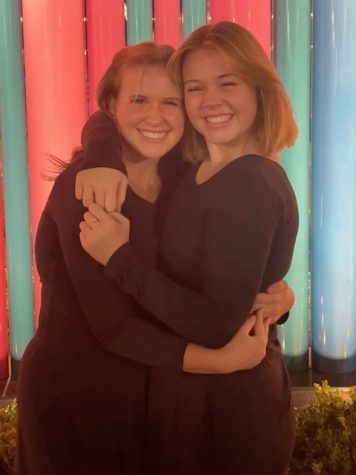 "The Smith Center has to be one of the most amazing concert halls in the world. It is beautiful. The building is beautiful. The lobby is beautiful. The stage is beautiful. Backstage is amazing," Whitney explains. "The staff there are always on top of things. It's an extremely huge honor to be able to perform there twice a year. It's pretty much a once in a lifetime opportunity-especially for regular old high school kids like us."
The youth singing in this organization are hardworking, well dedicated, individuals. Fisher loved the last performance. 
"Our last performance was amazing. We all put in so much work to get ready, and  the guest artist had the most amazing voice," Fisher states. "We were all really excited to sing for all those people and share our gifts with the world."