The Giving Machine
Put on by the Light the World initiative funded by the Church of Jesus Christ of Latter-Day Saints, Giving Machines dot the world. Starting in 2017, they began as a "movement to touch hearts and change lives" and have continued to provide goods for those in need each year, except for 2020. The Las Vegas valley is lucky to be one of 28 cities around the world that host a Giving Machine. Located in the Downtown Summerlin Mall, and open from November 16 until January 1 this year, there is plenty of time for Las Vegas residents visit the machine and "Light the World."
What would you donate at the Giving Machine?
Sorry, there was an error loading this poll.
Some items and services offered in the machines include groceries and meals, animals, fresh water, medical care, and educational supplies. According to The Church News, "Nearly 125 local and global nonprofits are joining the Church in caring for and serving millions of people in need." Some of these nonprofits include the United Nations Children's Fund (UNICEF) and United Nations Commissioner for Refugees (UNHCR).
The Church News website has also described the relief these giving machines will produce across the world. It states, "Lacey Stone of USA for UNHCR said the purchased goods will be a boon to many of the more than 82 million refugees around the world."
Not only a relief during the Christmas season, some of these products and services will last longer and assist those in need for years to come. Services and goods such as farm animals, education, and job opportunities will aid those struggling and produce lasting positive effects for generations.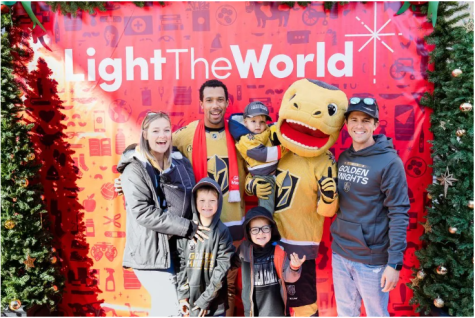 Another positive attribute for the Giving Machines around the world is that every penny spent by those who donate will go towards the purchasing of the items for those in need. The Church of Jesus Christ of Latter-Day Saints completely covers operating costs and church member volunteers handle the administration of each machine, allowing for as much help as possible to reach those in poverty.
Senior at Shadow Ridge High School, Jonah Willhite, had a positive experience contributing to those in need during past holiday seasons.
"I enjoyed the fact that there were so many different options for donations," Willhite described. "You could buy a wide variety of things from the machine, depending on your personal budget and how you felt about the choices. I also enjoyed donating, because, especially during the wintertime, people need things that they might not have the means to acquire. It makes me feel like I've made a contribution to improving someone's day, and that means a lot to me."