Swinging For The Victory
Freshman Holly Rodriguez joined the golf team this year and is already a state champion. Her team won the team prize but she also won individually. Rodriguez has been practicing this sport her whole life and she finally saw the results of so many years of practice. 
"I have played golf for almost my whole life and was super excited to be able to play for high school this school year. This was my first year playing for Shadow," states Rodriguez. 
Being part of a team in high school is a lot of students' goals. They can learn about a sport they are interested in but they also live the very unique experience of being part of a team. It is also a great way to get into a scholarship program. 
"I wanted to join the golf team because I always hoped to have the opportunity to play competitively for high school where I could gain more experience and possibly open up more opportunities to get recognized for sports scholarships in the future," explains Rodriguez. "I also wanted to play and compete with others and meet more people who have the same interest in golf as I do."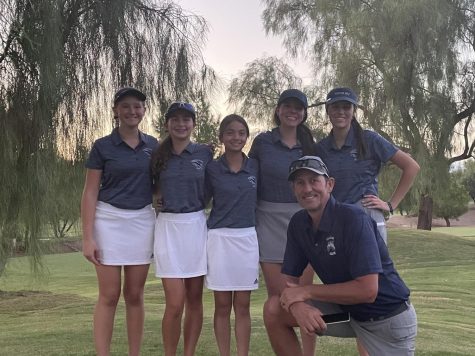 To join a team, there are multiple ways of doing it. Rodriguez decided to contact the coach and inform herself about how to get on the team. 
Rodriguez quotes, "I got onto the golf team by first reaching out to Coach Huesch during the summer and asking him questions about how and if I could be a part of the team. He gave me some information and kept me posted about when practices would start. I went to the practices and continued practicing with the team until the season officially began."
Golf takes time and practice to be perfected. Players need to have a lot of patience and need to know how to aim. They need to practice consistently but the victory is worth all of those hours of concentration. 
"I think that golf itself is a pretty rewarding experience because it takes a lot of practice, and it feels great when the practice pays off. Golf isn't easy and it takes dedication and quite a bit of work. Hitting a nice shot or placing as one of the top players in a tournament is an amazing feeling and that feeling is my favorite part about the sport. Being on a team this year was a lot of fun," explains Rodriguez. "My favorite part about being on a team is being able to practice together. I learned a lot from playing with others and it was enjoyable to have them with me while practicing. They motivated me and helped me reach some of my goals."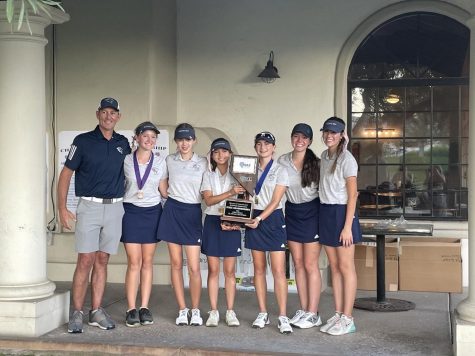 But not everything is perfect when playing a sport. Stress and anxiety are always present. Athletes  never know what it's going to happen and if they are going to succeed no matter how much effort they put into the movement. 
Rodriguez explains, "Sometimes, golf can be frustrating, as I'm sure most sports can be. These frustrating moments are my least favorite part about golf. However, it is always rewarding to come back from these frustrating moments."
Rodriguez knows that as a new member of the team, her expectations had to be low. She prepared herself to not always win everything and that it takes time to be successful. 
"My expectations weren't too high this golf season, seeing that it was my first year playing for a high school team and that I was only a freshman. I learned a lot this season and did much better than I anticipated, leaving me feeling very accomplished," tells Rodriguez.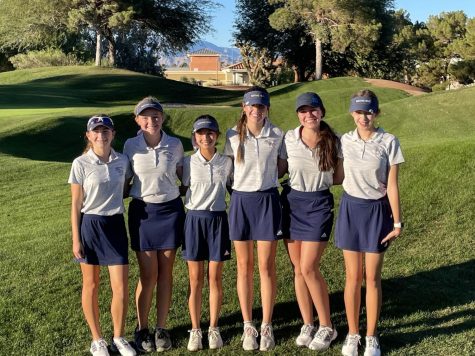 But everything went way better than Rodriguez could ever expect. Her team won the team championship but she also won the individual prize as well. 
"Winning the state championship was most definitely a team effort and it really shows how much we can improve upon one another and help push each other. Winning as an individual felt exciting and relieving, yet overwhelming all at once. To prepare, my team practiced together twice a week with Coach Huesch and I practiced individually with my dad on the other days," justifies Rodriguez. "During the competition, my feelings varied. I felt nervous during some parts, while during others, I was excited. I tried to focus on my game, though, taking it one shot at a time and trying my best to withstand all of the pressure. Being a freshman against other upperclassmen, I didn't think I would win. I thought I might place in the top few players, but I didn't expect to come in first. I had some doubts throughout the tournament but finding out that I won was most definitely an incredible feeling and a memorable experience."