Baseball is Back
Shadow Ridge High School baseball intramurals are around the corner. Intramurals start November 28th at 2:00 pm. If students are interested in pitching or catching then report a little earlier to the fields on November 7th at 2:00 pm. Students who want to play baseball can show up without any prior experience.
Freshman, Kyson Rollo who is attending intramurals shares, ¨I'm excited for intramurals to start but it will be hard because of all the conditioning we are going do but in the end it will pay off.¨ Rollo also states, ¨I cannot wait to get in better shape and for my arm to get back to full strength.¨
"
¨ I think we can repeat the state championship, it all starts at intramurals.¨ "
— Rick Andersen
Intramurals are from 2-5 from Monday to Friday. Athletes planning on attending intramurals should get a good night's rest and bring a few snacks to stop hunger. It may also be cold so they need to bring appropriate clothing like a long sleeve shirt or a hoodie.
Travis Juneman, a varsity coach and a teacher at Shadow Ridge High School who is also helping run intramurals says he is excited for intramurals to start up again. 
Juneman states,  "Coming off our program's first state title, we are looking to continue to build those relationships and winning cultures. This starts day one of intramurals.¨
Juneman also stated, ¨The big thing the coaching staff is looking to do is build off of last year. Last year we saw a buy in from our upperclassmen, and ultimately have seen that trickle down to our freshman and sophomore group. We have great depth and talent within our program, and continue to build on that and the culture is our main focus!¨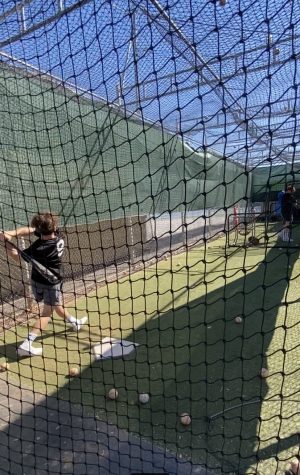 Intramurals are a great way to invest time in improving game play. Players can practice their hitting skills, practice throwing and catching, running to stay in shape and some days players are even allowed to workout in the weight room and do a variety of exercises like squats, deadlifts etc.
Sophomore, Alexander Reese remarks, ¨I am excited for intramurals because intramurals get us prepared for the season in many different ways.¨ 
Intramurals are a great way for the coaches to see an athlete's ability to play baseball. Coaches can also teach non-experienced baseball players how to get better physically and fundamentally at the game.
Senior, Rick Anderson who has been attending intramurals since he was a freshman shares, ¨I'm excited to get back on the field again with all of my friends and start playing again.¨