Chick-Fil-A Limited Time Menu Items
Chick-Fil-A has had many limited edition menu items in the past, and some have returned after their famed debut. Some of these include the Autumn Spice Milkshake which just recently became available, and the Grilled Spicy Deluxe, which has also recently become available after a long wait.  
The Grilled Spicy Deluxe sandwich includes spicy marinated chicken breast, lettuce, tomato, and Colby jack cheese on a multigrain brioche bun. It also comes with a cilantro lime sauce.
 The Autumn Spice Milkshake consists of the Autumn Spice syrup and crumbles, mixed in with Chick-Fil-A's famous Ice-Dream base. 
What will you order next time at Chick-Fil-A?
Sorry, there was an error loading this poll.
With the releases of the new menu items, there is always a large effect on the employees and guests at the restaurant. A frenzy starts, and employees can become unsure of how to handle the increase in business. 
To start off, the team must learn the new procedures and how to handle the different menu items. These can include where to put them in the bag, different sauces they must include, and of course, for those who work in food preparation, how to prepare the chicken and assemble the sandwich. As for the milkshake, each employee must learn how to properly assemble and mix the ingredients in the correct order. They must also learn how the different ingredients can be used in combination with other menu items. 
Junior Cory Noorda, Chick-Fil-A employee, has experienced the rush that comes with a limited time menu item. 
"Around 1 out of every 13 orders I take include the new Grilled Spicy Deluxe," Noorda stated.
That may seem like a small amount, but compared with the other classic chicken sandwiches that take up a large percentage of orders taken, it is slightly substantial. 
Another Chick-Fil-A employee, junior Raul Flores, understands the excitement over the Spicy Grilled Chicken Deluxe.
Flores said, "Out of 10, the Grilled Spicy Deluxe is probably a 9. The chicken is very juicy and pairs well with the tomatoes on the sandwich. When you add the cilantro lime sauce, the combination becomes perfect."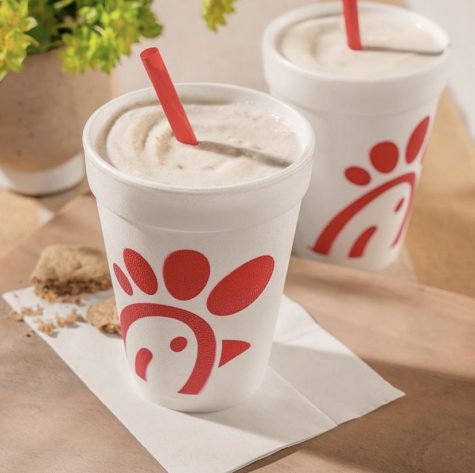 The other special seasonal treat in the fall at Chick-Fil-A, the Autumn Spice Milkshake, can instill a cozy warm feeling inside customers.
Noorda stated, "The autumn spice milkshake puts me in a fall mood. The taste is a little bit like gingerbread so it's kind of nostalgic."
With all the Chick-Fil-A special menu items, however, customers never neglect the classics. 
""I order the regular chicken sandwich every time no matter what," Noorda explained. "The chicken and pickle flavor are just a classic combo."