The Farm
People driving down Grand Teton Drive shouldn't be surprised if they see a large royal blue peacock strutting around outside of the fence at the corner of Tenaya Road and Grand Stand Dr. This peacock seems to like to escape beyond the confines of its home for a while, but doesn't stray too far. It's just one of the many animals people will find when visiting The Farm. The Farm is a unique landmark in Las Vegas and has been open to the public since 1968. 
Families are able to come and visit the farm to see the different types of animals, such as peacocks, chickens, ducks, turkeys, a goose, horses, cows, a mule, pigs, rabbits, cats, a llama, and more. People can get close to the animals and learn how to feed most of them when they go to visit. On the weekends, the farm can get busy because young kids are excited to come and visit the animals. Sometimes people driving by will see young kids visiting on a field trip to learn about the animals or even celebrating their birthday with friends and family. 
Jazmin Ruiz recalls, "My mom would take me to The Farm when I was little to visit the animals. I loved being able to pet and feed them."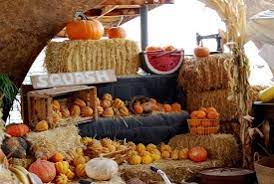 The Farm just finished their Fall Festival season, but it is open to the public every Saturday and Sunday from 9 a.m. to 4 p.m. It also has a Farmer's Market that sells fresh eggs, fruit, vegetables, and local honey that is made on the property. There is no fee to shop the market, but if people want to visit with the animals, the cost is $10 for 13 and up and $5 for 12 and under. Babies in strollers are free.
The neat part about the Farm is that they partnered with a non-profit organization in 2012, called Barn Buddies Rescue. According to the website The Las Vegas Farm, this non-profit is "dedicated to the rescue of abused, neglected or abandoned farm animals. We provide housing, rehabilitation and holistic care for abused farm animals. We also offer educational services that promote safe habitats and care of farm animals."
Have you ever been to The Farm?
Sorry, there was an error loading this poll.
Sophomore  Bella Mora says, "I always loved going there as a kid and looked at the different animals."
Ruiz said  "It would be nice to volunteer and help animals that were rescued."
The Farm is always looking for volunteers to come and help get involved. There are many ways to volunteer and they will sign the paperwork for the hours students may be trying to accumulate for community service. More information on how to volunteer at the The Farm can be found at, Volunteering at The Farm.
Ruiz said  "It would be nice to volunteer and help animals that were rescued."