All About Midterm Elections
Attention all 18 year olds attending Shadow Ridge: midterm elections are coming up! This year, Nevadans are voting for Governor (who they want to lead the state) and Senator (who they want to represent their interests in Washington DC). This year's election is very important because it could decide the fate of the US Senate. Voting this year will also have an impact on local issues, some of which will affect Nevadans daily lives. 
Young voters will get to weigh in on important topics like equal rights, minimum wage, and even reforming the current election system. 
Early voting starts this weekend, and there are many different ways to vote. It's up to each individual to take the initiative, research the candidates, and cast a vote.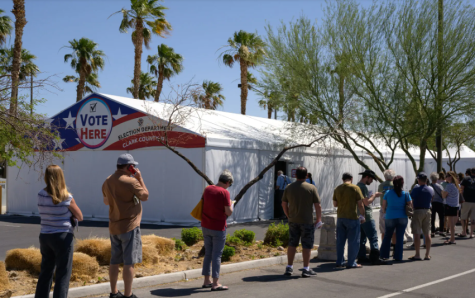 The first way is through ballot-by-mail. "All registered Nevada voters will receive a ballot in the mail, as stipulated by the new voting law," says an article by AARP. This way of voting is the most convenient method for many people, especially busy high school seniors.
Another way of voting is early in person voting; this will allow for shorter lines and getting voting out of the way if Election Day is too busy. "This option began on Saturday, Oct. 22, and runs through Friday, Nov. 4," says AARP.
Lastly, people can vote in person on Election Day, which is November 8th. "The general election is Tuesday, Nov. 8. Polls are open from 7 a.m. to 7 p.m," says AARP.
The deadline to register to vote was Tuesday, October 25th, but it is still possible to register through Election Day though those who choose to do so have to vote in person on November 8th.
"
There's no such thing as a vote that doesn't matter. It all matters."
— Barack Obama
Youths are generally the least likely to vote out of any other demographic in America, so by showing up, doing their part, and casting a ballot, young people have a real shot at changing their community for the better.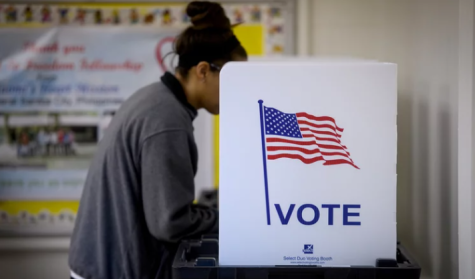 "When more—and more diverse—young people are politically engaged earlier in life, they are more likely to remain engaged in the future and to be part of an electorate that is more representative of the country, which should be a key goal of our democracy," says an article by circle.tufts.edu. 
If a student has any questions about registering, they can reach out to their government teacher. Most government teachers also have reputable sources of information about the candidates that will be on the ballot this year.