It's Coyle's Council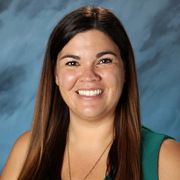 Ms. Coyle is the new Student Council advisor and an English teacher here at Shadow Ridge. It is exciting to see all the great work she has already done and will continue to do at the school. 
"I've been teaching for 17 years now, and I've done Student Council on and off for the majority of them," Coyle states. "I've been overseeing Student Council for the last three consecutive years."
Coyle loves getting to know and build relationships with her students on campus. She always wants them to feel welcome at the school and in her classroom. She has a great passion to help her students learn and grow. 
"
I love working with kids on big projects like assemblies and seeing them come to life! "
— Ms. Coyle
Coyle said, "I love working with students to accomplish big projects and coaching them to be better versions of the leaders they already are." 
She absolutely loves her students and gets the same recognition in return. Many of Coyle's students adore her and the teacher she is.
Isabel Phelps, student and Sophomore Class President says, "Ms. Coyle is super funny and very considerate of others. This year has been super amazing in Student Council because she makes everything very fun and she is very organized while she works."
She finds great joy when teaching and earns much respect from her students, but Coyle still faces many trials. Things are always changing which requires lots of flexibility and patience.
She says, "I think my biggest challenge has actually been stepping in here at Shadow Ridge. As a brand new teacher to this building, it's been challenging to manage existing expectations and traditions while also working to implement new ideas. And I also have to remind myself that everything doesn't happen all at once in the first year- building this kind of program takes time!"
Finding a way around any opposition is an important part of Coyle's job. She has to manage her stress while helping her English students and Student Council representatives. It is not always easy but Coyle finds a way to make it work.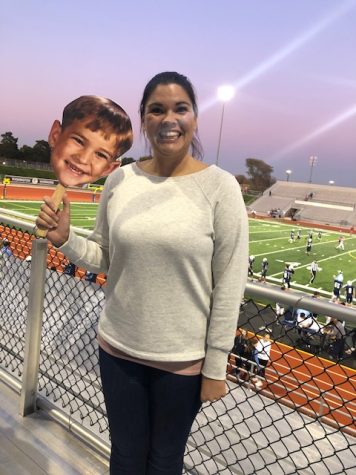 She stated, "I think communication is key. Everyone has different strengths and opportunities, and everyone needs to feel valued. If we can communicate effectively and value each other, I think we will be successful at anything we put our minds to!"
Having communication with all of her students is so important but it is also important to find the balance. This is another struggle faced that she has to overcome.
Coyle says, "I do lots of intentional work ahead planning with English 12 Honors in order to make sure I am prepared for my students. I also try really hard to set boundaries around Student Council projects and regular teaching so I am in the right frame of mind for each group of students. It can be difficult, but both parts of my job are important, and I want all of my students to know that I value them and the time we spend together!"
Coyle is a great teacher who really cares about her job and students. It will be a great year thanks to her many contributions here at Shadow.