Place of the Pickle
At the sight of it, the name "Chicken N Pickle" might come off as a tasty new restaurant, but it is actually an indoor and outdoor pickleball spot. Not to worry though, all locations still include a full service restaurant that specializes in Amish chicken based dishes to satisfy the needs of a hungry pickle ball player.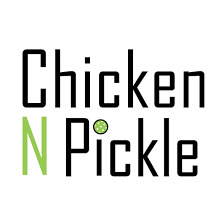 English teacher Mrs. Smith explains, "I love pickleball, it really is the sport for the athletically savvy, plus the name of this place is so catchy, it instantly caught my attention." 
According to Fox 5 Vegas, the facility includes many yard games, a dog park, and air-conditioned courts. Many people are excited for this venue to come to Vegas. Chicken N Pickle is a great place to hangout with friends and family all while getting exercise and eating the plethora of appetizers available that they call "Shareables" followed by a side or gooey dessert. 
Chicken N Pickle already has three locations in Kansas as well as two in Texas. Late this year they plan to open six more locations in Texas, Missouri, and Arizona. Finally, late next year Vegas will be getting its very own location in Henderson. 
"I read about this place in the Las Vegas Review Journal, and I immediately told my friends about it. I am disappointed I have to wait so long for one to come to Vegas," Smith continues.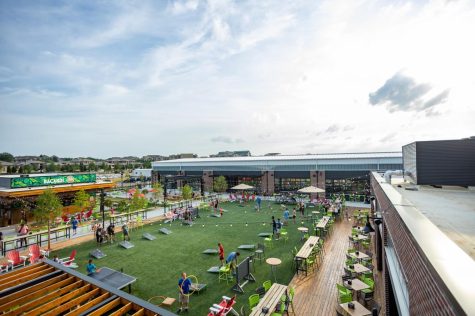 The website for this boisterous environment has easy access for anyone who wants to learn more about what they do in their "About" section. "Our Hearts Are Local" works with Chicken N Pickle to give back to the people who support them. Proceeds from the business are given to charities, and the farms that they work with are family farmers.
Mrs. Marlott, history teacher says, "I have never played pickleball but it does look like fun. I think this is a great opportunity for Las Vegas. As someone who eats out more than they should, I'm always on the lookout for a new restaurant. Plus I enjoy competition so it seems like a win-win, I would definitely check it out." 
Chicken N Pickle has interactive events on their website's calendar, including things like skill lessons and even yoga. Supporting other businesses comes off as a main priority to them. Another tab on the website is "Menu" that has five different menus available for guests to look through. This is exciting for most people as having fun and food in the same place almost always sounds like a good experience.