Gilcrease Orchard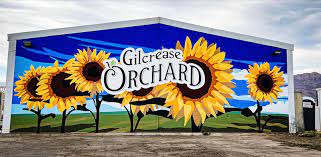 The bright sunny days of autumn are finally here. With the temperature finally decreasing, people are spending more time outside in the afternoon. One fun way people like to spend their time is at Gilcrease Orchard.  
During the fall months, Gilcrease is bustling with families eager to hike into the orchard to pick a pumpkin or a few apples and snap some great outdoor photos. Many families even pull in their own wagons of small kids excited to pick their own special pumpkin for the Halloween season. 
Glicrease Orchard is preserved land that stretches approximately 60 acres in northwest Las Vegas. According to the Glicrease Orchard Website, the Gilcrease family purchased about 900 acres of land in the 1920's to farm. Farming was a challenge in Las Vegas, but Elda Gilcrease and her two sons were determined. They managed to grow different crops and raise chickens and turkeys. Over time, the family experienced some financial difficulties and had to sell off sections of the land. But fortunately for the community, the Gilcrease family set aside a patch of land to be preserved for the community to still enjoy.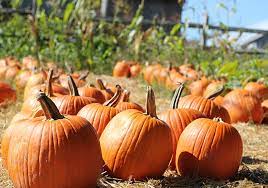 Many families make this venture every fall season in order to take some fun fall photos with the cardboard cutouts, go on a hayride around the orchard, and enjoy some tasty apple cider donuts. People can also purchase some apple cider to take home with them.
Sophomore Jaeden Jones says, "One fun thing to do at the orchard is walking around and enjoying the scenery."
Sophomore Jazmin Ruiz said, "My favorite thing to do is the donuts and apple cider and it's really cute for taking pictures.
The orchard is very exciting especially when it is peoples first time there. Ruiz said, "For new people coming to the orchard they should really look at the whole thing it is worth it."
What is your favorite thing when you go to the Orchard?
Sorry, there was an error loading this poll.
So, if some people want to soak in the beautiful fall weather, they should stop by  Gilcrease Orchard. The entrance and parking to the orchard is free. People only need to pay for any produce they buy or food people want to eat. Check out the website for the current days and hours the orchard is open.