Spooktacular Halloween Carnival!
Get ready, because Shadow Ridge's Haunted Halloween Carnival is coming up! On Saturday, October 29th from 5pm-9pm, the carnival will be held here on campus.
The Shadow Ridge performing arts programs have been working their hardest to plan the carnival and make it a fun experience for kids and adults of all ages.
Theatre director Katina Hartley shared what cool things will be happening at the carnival this year.
"There will be games for all ages, so some games specifically designed for little kids and some for bigger kids," she says. "We also have the haunted house. The band is kind of in charge of the food, so I'm pretty sure they're doing nachos, and then they're going to do funnel cake, fried Oreos, kettle corn, and shaved ice."
The purpose of the Halloween carnival isn't just fun though- the profits made from the carnival go toward the performing arts.
"We split it between all of the departments- orchestra, band, choir, and theatre," says Hartley. "We use it mostly for the production of the musical."
A lot of time and effort has gone into planning the carnival and making it possible at all was a collaborative effort.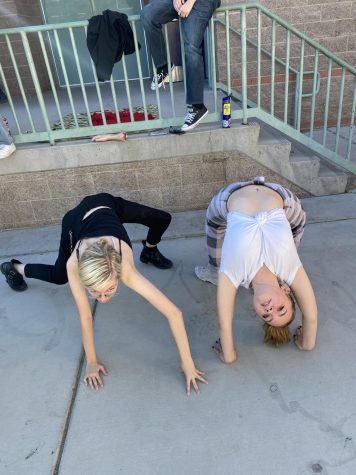 "We did it for the first time last year," says Hartley.
"Last year was more difficult because we had never done it as a department. It was the first year after Covid, and my first year in the building with children because I started working at Shadow during online schooling. In that way, it was a little bit more difficult, but we learned a lot from the experience and we had a very large turnout which we weren't expecting. We're hoping that after what we learned last year, we learned some new tactics to help the haunted house go faster so people won't be waiting in line as long, things like that."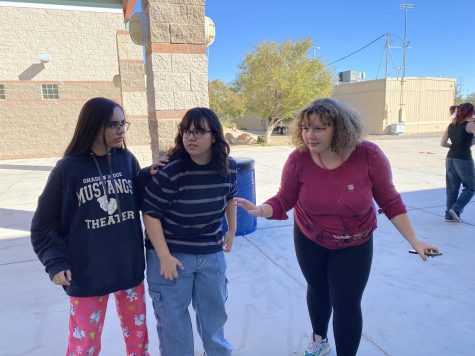 Senior Mae McDowell, Theatre President, explains the process some more. 
"Theatre starts planning the haunted house in early August, auditions were in early October," she says. "All the performing arts student councils start meeting up mid-September for meetings. All students in these councils work closely with their departments to plan the events in an organized manner."
"A lot more planning went into this year's carnival," continues McDowell. "All of the Performing Arts Student Councils have worked together very closely to make sure this is a big event open to everyone."