Making The Best of Block Schedule
In the 2022-2023 school year, Shadow Ridge is switching over to block schedule. This means that instead of the 45 minute periods Shadow has had for the past few years, the school will have 82 minute periods. To make room for these longer classes, students schedules will be split up into odd days (A days) and even days (B days.)
There are lots of benefits to having a block schedule, like more class time (AKA less homework,) but the change has also been confusing for those who miss the consistency of the old schedule.
After the first week of school, many students have mixed opinions about the implementation of block schedule.
Some students have stated that they prefer the new schedule due to the extra time they get to complete assignments during class.
"
I think that the bell schedule is great!"
— Mikayla Maluyo
"I think that the bell schedule is great!" says Mikayla Maluyo, senior. "The classes are much longer so we're able to actually talk to each other and really get to know our classmates. And each day doesn't have too many classes to take care of at once."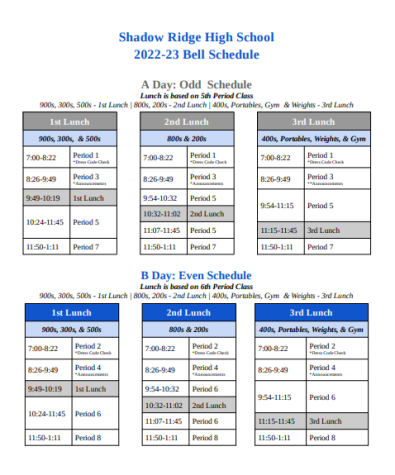 Many others disagree and feel the block schedule just provides more time to waste and gets in the way of steady social interaction.
"I don't prefer the block schedule compared to last year because I feel like the classes are too long," says Savana Chalmers, senior. "Yes I have enough time to complete my work, but then I am just sitting there for the rest of the class. And there are some classes that don't really don't need to be more than an hour long. I like that I have more time to finish all my school work, but I don't like that it gives my teachers enough time to lecture us for that long."
Harold Roberts, senior, feels a similar way about the new schedule.
"I don't like the block schedule because I got so used to the old schedule that this one just feels wrong," he says. "And we spend so much time just sitting in class doing nothing."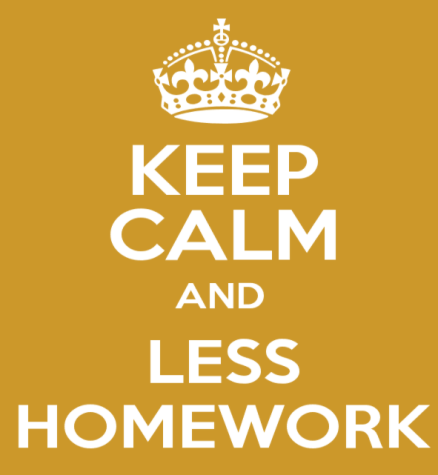 Schedule changes are stressful no matter what, especially for seniors who've grown so used to the full schedule. 
Additionally, a few other minor schedule changes have occurred including the length of passing periods, which are four or five minutes, and the dismissal time, which is now 1:11 instead of 1:25. 
Hopefully as the year goes on students will be able to adjust to these changes, take advantage of the extra class time, and grow to appreciate the positives of block schedule.