Representation at the Ridge
America is a country filled with various cultures that all can be represented in the Shadow Ridge community. Black Student Union is a club that celebrates African American heritage and a safe place for all races to come. The first BSU was created after the Watts riots in 1965 (one year after segregation was ended) by Jerry Varnado and James Garrett to stir up chaos on a predominantly white campus. Discrimination is still prevalent today and BSU continues to be apart of many high schools in the U.S.
But why does Shadow Ridge need a BSU?
Advisor of BSU Tania Mason explains, "I feel it's important particularly at Shadow because they don't feel that many minority groups are represented well. This is just one more organization to help bring awareness to that… it's just a place where people who maybe feel disenfranchised get to have their voices heard and get to participate in school and maybe in a way they haven't been able to."
Black Student Union aims to celebrate cultural diversity and make the campus more comfortable for students of all races.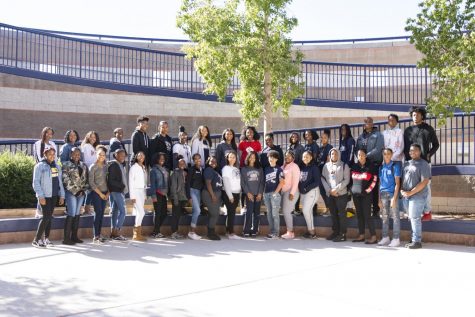 "It gives them a place of common ground for students where they can come, they can discuss whatever is going on at campus, even national issues, world issues. It just gives students who have a common experience, maybe common struggle, common identities, to just come together and share those experiences so they don't feel so isolated." 
With the pandemic, however, BSU has found other ways for students to come together and embrace their culture.
"With the virtual situation, we meet every other week.  Right now we are kind of stuck on community service because we can't do anything at this time so we are just kind of lifting each other's spirits. We've been playing games every other week whether that's Kahoot or other virtual games," Mason states.
Without the present circumstances of the COVID-19 pandemic, BSU goes to conferences 2-3 times a year with other high schools in the state. The conferences have speakers within the community to discuss mentorship, applying to colleges, financial aid, and learning more about the historical and present-day African American heritage. BSU is also focused on different community service projects and building leadership skills. 
If Shadow Ridge students are interested in joining BSU, they can email [email protected]. BSU meets every other Wednesday at 2 p.m.