Voting in Vegas
The Situation at the Polls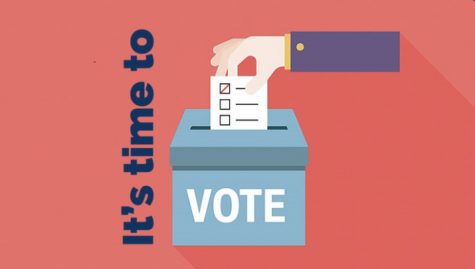 With social distancing guidelines and a new wave of young voters, the situation at the polls in Nevada is expected to be a little different this election. 
Although Nevada's primary election was conducted mostly by mail for the first time due to the pandemic, a great number of people opted to vote in person this year. Whether due to fear of their ballot getting lost or personal preference, thousands have decided to vote early.
Early voting, something that has always been offered in Nevada, is at an all-time high in 2020. There has been a huge turnout at the polls. The long lines of people waiting to get their vote in are seen by some people as signs of voter enthusiasm, and seen by others as a huge problem. 
It's easy to see how one might not view these crowds as a good thing. There were quite a few complaints about the lack of polling places. Often a significant amount of time is taken out of a person's day just so they can get their ballot in, almost always more than an hour.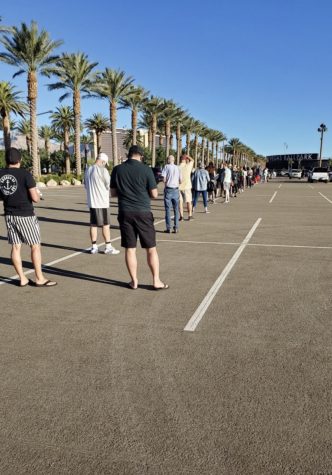 However, tons of people have reported having good experiences at the polls in Nevada. Jordana Myles, a school nurse for CCSD, voted at a polling station on the 21st. 
"My experience was wonderful. I actually was waiting for lines to go down since my normal polling place had very long lines the past few days," she said. "My friend called me last night and told me about the Mountain Crest location and said it had very short wait times. I went in at 6:30 p.m. and I was back in my car by 7 p.m."
Although voting was no inconvenience for her, this experience did differ from previous years for Nurse Myles. 
"In years past I was able to go to a station close to my home without having to wait at all." She confirmed the long wait times in her area. 
Additionally, Paige Smith, a teacher at Shadow Ridge High School also had a good experience voting. She voted early on the 19th. 
"I was prepared to wait a long time but I was pleasantly surprised. I was there for a total of 40 minutes from the time I got in line until the time I exited the building." 
Though some would say that the long lines are a deterrent from voting, many would disagree. Smith said, "I didn't feel like sacrificing an hour out of my day was too much to ask in order to vote." 
Overall, voting in 2020 seems to be a bit different than in years past. Voting so far has looked like lines of people standing 6 feet apart, routinely sanitized polling places, and some very diligent poll workers. But although wait times will differ in different locations, things seem to be looking up in terms of voting convenience this year.