Clocking in!
Students at Shadow Ridge have not only pushed through a school day, but many of these hardworking teens are working shifts after their homework!
Teens have begun working hard not only to earn their grades but to sustain a job. From students who can drive, even to students who can not, many students of Shadow have worked themselves into new jobs apart from schoolwork.
"
I miss taking naps after school. I definitely loved taking a nap on the couch before even thinking about my homework.
— Makayla McEvoy
"I have learned how to be patient and disciplined," says senior Makayla McEvoy who was recently hired at a boba shop. "I had a full 7 period schedule, then an eight hour work shift, and then I would still have to come home and do homework, shower, and eat dinner."
Sounds like a busy day, but McEvoy describes how it has helped her learned the values of her time management. She also appreciates smaller perks about having the job.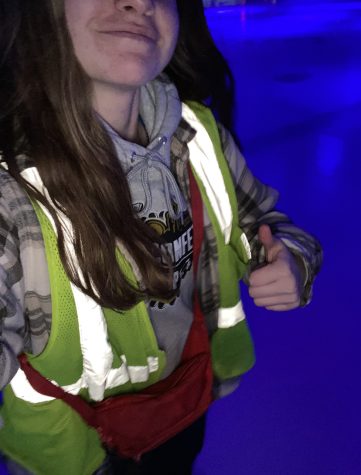 "I love trying new drinks and just having a good time with my coworkers," describes McEvoy. "I can now buy whatever I want for myself without relying on my parents. I also get free boba which is great."
The work load may be heavy, but these working teens have found a new appreciation for any free time they get. McEvoy describes how she utilizes her days off to catch up with her life outside of work.
Some students start earlier than others with their high school jobs. Freshman Karissa Murdoch tells about her job at the ice skating rink.
"I manage my time by trying to get as many things done before my shifts," says Murdoch.
Now although these dedicated teams make these jobs seem easy, sometimes managing school life, work life, and personal life can weigh them down.
"I miss being able to make plans with my friends without having to check and see if I work," Murdoch describes. "I also miss not having to leave events early to go to work."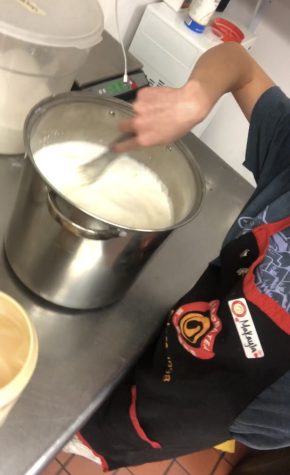 Sometimes, timing of work and school gets in the way of fun and friends, and time isn't the only struggle when working these jobs.
"People can get very mean and you want to give up and walk out, but I have learned how to persevere," tells McEvoy.
No matter how upsetting it may be, these teens have found something positive from these rude customers… patience. They've learned lessons on how to stay contained during frustrating moments like those.
Murdoch says, "I've learned how to stay level headed when people are rude to me for no reason."
Working is a life experience that many teens nowadays are allowing themselves to have. Making money is only a small reward from clocking in. The skills and knowledge is what is truly benefiting these teens when working their jobs!