Jayden Saito: 2023 Student Body President
The 2021-2022 school year got off to a bit of a rocky start being the first year back in in-person school since the pandemic. There were a lot of rules and regulations that Shadow students had to follow during the beginning half of the year and a lot of activities and events that weren't able to take place. Thankfully closer to the end of the year, things started to return to normal and Shadow was able to have a great year thanks to Student Council and the Student Body President Alexis Abney and Vice President Jacob Stuart. 
Hoping to make next year just as great, if not better, is the new 2022-2023 Student Body President, Jayden Saito. With things finally back to normal, Saito has big plans for Shadow and has already been brainstorming for next year.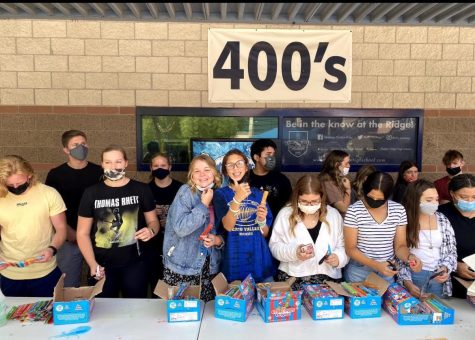 Saito says, "Some plans I have for this upcoming year would definitely be focusing on bringing our school spirit back up to the amazing level it was. I want to be able to plan creative and fun events that Shadow Ridge has never seen before. I am also really looking forward to this upcoming football season, I want to be able to create fun themes and support our boys as they go through each game this season, as well as supporting all of our amazing sports teams throughout the year and making each game a lasting memory- One of the most important things that I would like to accomplish for this next year is creating and defining the traditions we have at our school. The last two years Covid took away some of the traditions that we previously had and I want to be able to bring them back, one particular thing being assemblies."
"
My Notes app at the moment is filled with ideas and activities that we can do and will do. Homecoming is definitely already in the works and I am so excited for everyone to be able to see in October the hard work that is already going into it"
— Jayden Saito
Becoming the Student Body President isn't all fun and games and Saito has taken on a lot of responsibilities. Not only is Saito responsible for leading the Student Council but she has taken on the responsibility of representing Shadow Ridge as well as becoming the voice of the student body.
"The Student Body President is definitely a big responsibility. Some of the roles that I'll be tasked with over this year include helping organize all of the events that happen at Shadow. I definitely couldn't do it by myself, I am so thankful for the other amazing members that make up the Student Council. Another role also includes a lot of communication, I must communicate with my classmates and talk to my peers to get their opinions, communicate with teachers and staff, and work with our administration. Another giant role that the Student Body President is tasked with that a lot of students don't see is the jobs within the Student Council. A part of my responsibility is making sure as a Student Council we represent Shadow Ridge and earn our national awards, as well as organize events and communicate with other schools across the valley, and represent what it means to be a mustang at conferences each year," explains Saito.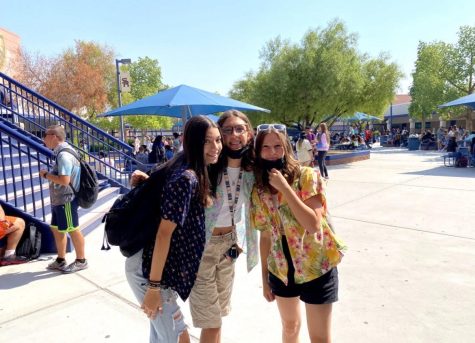 Saito takes being the Student Body President as a huge honor and is striving to create a year that every Mustang can enjoy. She also hopes to leave a lasting impression on the Ridge by creating new traditions and bringing more spirit to Shadow.
Saito states, "Being the Student Body President has something I've been thinking about since freshman year. I love our school, I love Student Council, I love helping our community, and I love getting to be a part of planning the fantastic events that happen at the Ridge. I wanted to be the Student Body President because I wanted to be able to impact the school for the better and leave an impact for years to come, along with making my last year at Shadow the best it can be. If I had any message for the student body for this next school year it would honestly just be that I can't wait to have a good year. I want to have as much fun as possible and I want to make high school as memorable as it can be for each and every student. I'm going to do my best as the 2023 Student Body President to make that happen and to make school a place where every student feels welcome and feels like they matter."