ESPY Awards
On May 16th, the ESPY awards were held in Shadow Ridge High School. This awards ceremony recognized athletes, coaches, and athletic department staff for their accomplishments and contributions to the athletic program. Many individuals from Shadow Ridge were nominated for the many awards and students had the opportunity to vote for the individuals during the prior weeks. The ESPY awards featured many special guests such as former NBA player C.J. Watson and alumni Kayla Alia.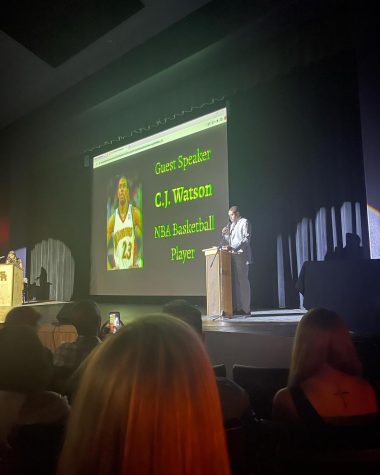 The planning for the ESPY awards began in January by soccer coach Kalah Williams. Before that, it was an idea that was inspired by Williams' athletic experience at Eastern Oregon University where athletes got recognized for their achievements. She felt that something like this should be held at Shadow Ridge High School.
Williams says, "Being a student athlete is a full time job. You spend your days at school and your afternoons/evenings at practices in games. The physical and mental effort it takes to perform athletically at the top level is demanding. I feel it is important to recognize and celebrate those efforts."
The ESPY awards recognized athletes, coaches, and staff for many awards. Included in this is the Scholar Athlete of the Year Award, which recognizes athletes for their accomplishments in both school and sports. The 2022 winner is senior Cooper Fisk, cross country and track athlete as well as a valedictorian.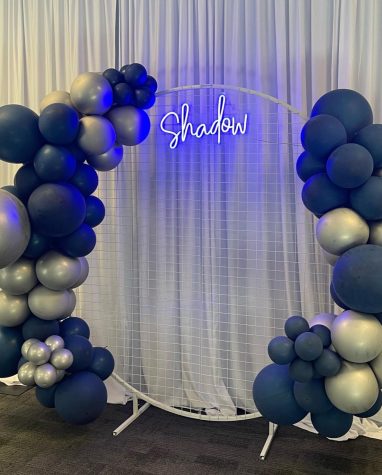 Fisk says, "I'm really glad that all my hard work through high school has paid off. I'm also a little surprised that I won since the other nominees, Ivy Roman and Makayla McEvoy were tough competition and also very hard working students and I really respect their work ethic and achievements."
Along with athletes, coaches and athletic staff were recognized for the effort they put into making the athletic program the best that it can be. Coach of the Year, Matthew Nighswonger, explains his effort put into helping coach the flag football team to state champions.
Nighswonger says, "Lots and lots of hours late at night and early in the morning. I end up dreaming about it and thinking about it most of the day during the season."
With the recognition of many individuals, the ESPY awards included the announcement of naming the soccer field and scoreboard in honor of former Shadow Ridge student athlete, Hillary LaVoie.
Williams says, "I love the fact that people will drive by our soccer field and think of Hillary. They will hopefully remember to do a quick seat belt check and ensure that their phone is stored away. That's always been the mission and now it will be seen proudly by many every day."
The 2022 SRHS ESPY awards recognized many individuals for their great contributions to the athletics program and hopefully it continues to be a regular tradition in honor of the efforts and sacrifices made towards athletics.