Baseball with Brock Morrow
Shadow Ridge has had a very successful year in athletics. Volleyball, swim, golf, football (flag included), softball, and now baseball have all had an amazing year. As baseball is inching nearer to the State Championship, star Brock Morrow has had a stellar season.
Morrow was an offensive superstar with a batting average of .388 and not one, not two, not three, but four home runs during the season. WOW. As a sophomore, he has exceeded all expectations, and been a very valuable asset to his varsity team.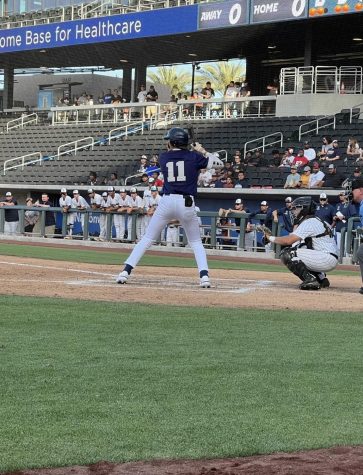 Sophomore Ben Moss, who is also on the baseball team said, "Brock is a great teammate and always does his job on and off the field. Brock is just a stud that everybody loves."
The varsity season has gone pretty well so far, with a 25-game win streak and qualifying for state, it is one of Shadow's best teams yet. Baseball has yet to win a championship, and this year may just be the year.
Morrow says, "I've learned a lot from our seniors and have gotten first-hand experience playing in intense games. I love our team this year and hope we can go all the way."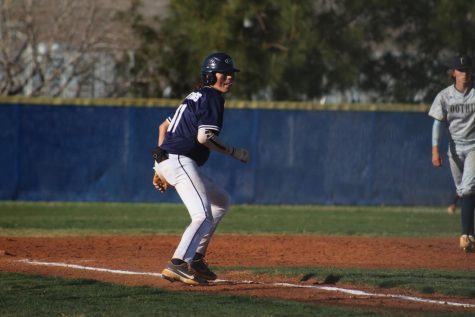 Morrow has been extreamly successful as a shortstop, but also as a batter. He is 3rd in the lineup, something no sophomore would ever dream of becoming.
His sister, senior Hailey Morrow (softball queen) said,  "I absolutely love watching my brother play and supporting him in all that he does. I know that he's always there for me, so I love watching and supporting him on and off the feild. He is super fun to watch play. We are super close and are way too competitive in everything that we do! I know Brock is going to continue to do great things at Shadow Ridge, and he will leave a legacy that people will remember for a long time."
What a power duo these siblings are!
The baseball State Championsip will be held at 10:00 on Saturday  May, 21st at CSN. Many students think the Stangs will go all the way. Hopefully they can bring back another banner to add to this year's amazing athletic victories.
Hailey Morrow says, "They have what it takes and hopefully will bring home a state title to Shadow!"
Students are encouraged to go support Morrow and the rest of his varsity teammates. They are excpecting an exciting turn out, and it should be a really fun game. The Stangs are hot!