Magic in the Boston Garden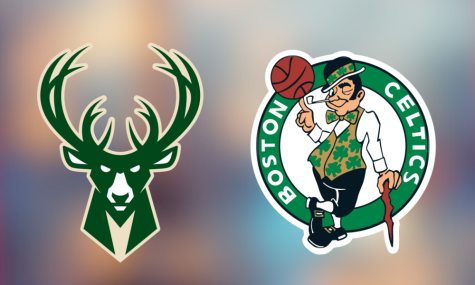 The Eastern conference semifinal round between the Milwaukee bucks and the Boston Celtics has come to a conclusion with the Celtics on top. this is certainly not what everybody was expecting as the reigning NBA champion Milwaukee bucks were the clear favorites going into the series. Both teams went game for game the entire series with Milwaukee winning game one, Boston winning game two, Milwaukee winning three, Boston winning four, Milwaukee winning five,  and Boston winning six and seven.
Going into the series people believed that two time MVP Giannis Antetokounmpo would be the driving factor in Milwaukee's victory in the series. While he was a force to be reckoned with, it wasn't enough to push Milwaukee over the edge to be Boston in the last games. Even through the loss though it wasn't astonishing performance by Antetokounmpo, he put his all into each game he played, even posting three 40 point games in the series.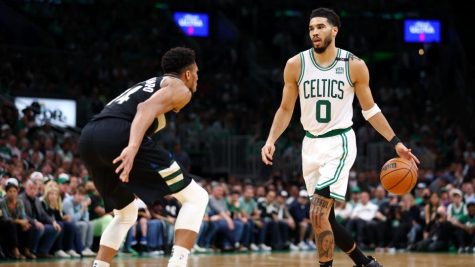 Sophomore Grayson Tressler stated "I watch some of the games in the series but all the ones I did Giannis dominated all throughout the game."
Sadly for Giannis, the rest of the team couldn't pick up the pace with him as it was a disappointing performance in three out of the seven games for the Milwaukee Bucks. All Star Kris Middleton failed to live up to his expectation in the series and was pushed to the sideline to let other people attempt to do their job.
Sophomore Ben Moss remarked, "I was expecting a lot more out of the bucks overall."
Where the Bucks failed, the Celtics took advantage of all the mistakes and played a flawless games six and seven to secure the series victory over Milwaukee.  Celtics All-Star, Jayson Tatum, showed his all in the series becoming the series MVP as some are stating and led the Celtics to their four wins. Overall fans were satisfied with the series and the great performance by the both the Boston Celtics and the Milwaukee Bucks.
Tressler stated "I am stoked to watch the Celtics next series."
The Celtics will play the Miami Heat in the Eastern conference finals to determine who will be advancing to the NBA finals. The Celtics are hoping to repeat the magic that they had during the Milwaukee series and carry it over to the matchups against Miami fans are sure to see a great matchup against the number one seed Miami and the number two seed Boston.