F1 Buys Land in Las Vegas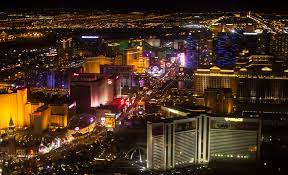 Liberty Media, the parent company of Formula One, is currently in the process of buying 39 acres of land just east of the Strip for $240 million. The land will host the Las Vegas Grand Prix which is planned to be a 3.8 mile track that sends Formula One drivers all around the Strip's landmarks such as the Bellagio Fountains and Caesars Palace.
"
This will be a Saturday night race down the iconic Strip. We cannot think of a more perfect marriage of speed and glamour."
— Stefano Domenicali
Liberty Media CEO Greg Maffei says, "Liberty Media did enter an agreement to acquire 39 acres east of the Strip to lock in circuit design and create capacity for the pit and paddock."
A racetrack has been a long time coming for the Strip and Las Vegas as a whole. After massive success of the 2022 Miami Grand Prix, fans asked F1 when the Grand Prix will be held in Las Vegas.
F1 CEO Stefano Domenicali says, "We will have as always a good debrief to see the details of the things, but that's part of the normal process. But they did an incredible job. Everyone was talking already, when will we have Las Vegas? One more year!"
The Las Vegas Grand Prix plans on being a 50 lap race with 14 turns and drivers reaching 212 mph. Many casinos on the Strip plan on partnering with F1 and will assist with hosting guests and promoting merchandise.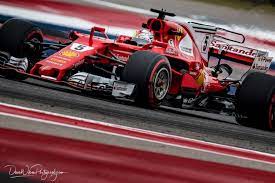 Domenicali says, "I would say that Vegas has always been a place where we do believe that the association between the values of F1 and the glamour and the attractiveness, the possibilities to be in that community, is crucial."
Other than the general design of the track and watching areas, there is still so much unknown about the long term plans of the track. For now, Liberty Media and Formula One have only planned this plot of land to be used for the Las Vegas Grand Prix.
Liberty Media Chief Portfolio Officer Courtnee Chun says, "We are still reviewing design options and can't comment further on development plans at this time."
The Las Vegas Grand Prix is planned to be hosted in November of 2023. Liberty Media and Formula One expects that the event will attract 170,000 fans. Further plans for the development and infrastructure of the plot are still in consideration.