Wildfire Grows in New Mexico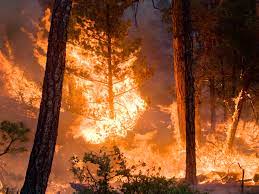 Starting in April, the Hermit's Peak and Calf Canyon wildfires have spread all over New Mexico and could potentially be a historic wildfire titled as one of the biggest wildfires in the southwestern United States. Due to hazardous fire conditions many states in the American Southwest such as Colorado, southern Nevada, southern California, and Arizona have already sent red-flag warnings for fires.
"
But if there's not enough time, just grab your family and go.
— National Weather Service
The wildfires started separately in Hermit's Peak and Calf Canyon but merged in late April due to dry conditions and strong winds. The wildfires have caused thousands of evacuations and, hundreds of destroyed buildings, and thousands of emergency responders across multiple states in an effort to stop the fires and help those affected.
Governor Michelle Grisham tweets, "New Mexico is facing 100 straight hours of the worst possible set of fire conditions, with high temperatures & extreme winds. It is critically important to abide by evacuation orders. Your life & safety is top priority."
The Albuquerque National Weather Service has already declared it as a critically historic event for the state and President Joe Biden has declared it a major disaster in an effort to provide welfare and recovery to the areas and people affected by the fires.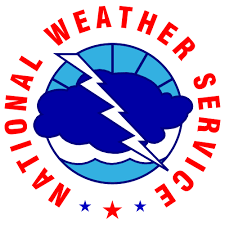 Grisham says, "I ask every New Mexican to do everything you can to prevent any additional fire incident, anything that could cause a spark. No open flames, no campfires, no open grills, no welding, no tossing cigarette butts — please work with us to prevent fires and preserve resources."
The cause of the fires is unknown but the rapidity of the fire spread is almost uncanny. Due to very dry conditions and extremely strong winds, the fire has been able to cause fear of an ignition from areas hundreds of miles away.
National Wildfire Coordinating Group Spokesman Todd Abel says, "The wind is incredible. It is precedent setting, the amount of wind we are going to have and the duration we are going to have it."
Almost 2,000 square miles of land in the United States has burned just this year, the most since 2018. Due to droughts linked with rising temperatures, fire seasons are becoming far more hazardous. The wildfires in New Mexico are expected to slow down, but continue for the next week.