2 Weeks Left of School: Almost There!!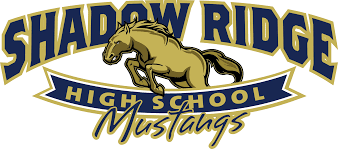 It's almost time! Students, teachers, and staff members are heavily anticipating the arrival of summer vacation. Having less than 15 school days, the date is quickly approaching! Seniors are choosing colleges and careers, juniors are looking for ACT scores with sophomores preparing for those same tests, and freshman are rounding out their first year of high school. Some students are eagerly anticipating the next chapter of their lives, while others are a bit more on edge to move up a year. But with the school year being over in two weeks, Shadow Ridge High School is almost there!
"I feel pretty confident about becoming a sophomore," says freshman, Jodi Barber. "I feel like I have grown a lot this year, and am more prepared for next year."
Barber was a member of the Shadow Stampede this year, and to her, it's the part that made the nerves of being a freshman worth it.
"I was really nervous because it was my first year in high school, my first football game, my first dance team performance," says Barber. "But I have had a lot of first with the dance team and those are my favorite memories. I am much more prepared and excited for next year to hopefully make more memories with the team and be a sophomore."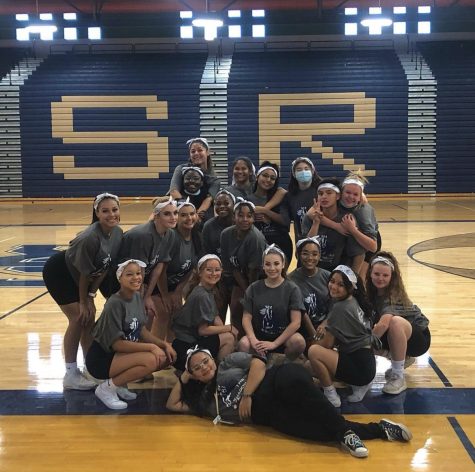 On the other hand, current sophomore, Alexis Ayento, felt the opposite coming into her sophomore year.
"Since this was my first year at in person high school, I really expected this school year to be so plain and boring like all the other past 3 years," says Ayento.
But it's safe to say she was pleasantly surprised with what she got out of this year.
"Joining  the dance team was one of the best things that happened to me. It really helped me become more open and more confident in myself, as I really struggled with it ever since I was younger," says Ayento. "Being able to call the people I worked with one of my best friends was such a huge blessing." But, the nerves of the year to come are still present. "As a soon to be junior, it's scary to think about," Ayento says, "that time does fly by and that we are all just growing up everyday."
"
Nobody can predict the future and now I'm entering something I have no experience with again. So let's hope for the best and continue the journey!"
— Trent Smith
Current junior, Summer Conboy, feels the same way.
"It's a very strange and surreal feeling," says Conboy. "We are growing up so fast without any of us noticing. One day we were walking in the school for the first time […] and now this summer, we are making our senior crowns."
Conboy is carrying the memories she has made this year with her as an incoming senior.
"Every football game I went to, we made sure to put dots on our faces and be very prideful of our school and it so fun to cheer on our team and dance to the music."
Conboy's feelings are confusing in the midst of the big change, but she is determined to keep her options open.
"I feel ready to move on, but also not? I'm just keeping myself open to any opportunity that may come my way. […] I'm very excited to move on and try new things."
And graduating senior, Trent Smith, is also excited to begin his journey into the world!
"I plan to attend UNR and major in software engineering or pre-med, and become an engineer or doctor," says Smith. "I hope to make some amazing memories and make friends along the way."
Smith feels very encouraged about his future due to the constant encouragement from his teachers.
"Most of your teachers know you're starting your higher education career or working so they are willing to work with you and ensure your success." 
Smith had a very successful high school career. Not only was Smith a valedictorian candidate, he also achieved a long time goal of his.
"Not only this but it was awesome to win a state title this year as it's been my goal since I was still in elementary school," says Smith. "This year had many ups and downs, but I will say senior year definitely lives up to the hype."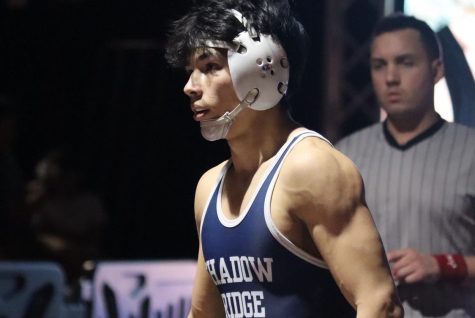 In all, each and every student at Shadow Ridge eagerly awaits the end of the year. Some have their life planned to the T, while others are taking in the opportunities they are receiving and weighing their options. No matter what route they take, the students will surely be a great success.