Leave It On The Field
The Shadow Ridge Softball Team has proven themselves to be a very successful program ever since the school opened in 2003, even winning a state title in 2019. This year, the team is making another run for the State Championship and it looks as if they are well on their way. Senior, Mikayla Brown has been on the team for four years and is an instrumental player in the Mustang lineup.
Brown has been playing softball since she was 12 years old. She grew up around the sport as her father "threw bp and was a bullpen catcher for the Mets when we lived in NY, my older sister played softball, and my younger brother basically played baseball from the day he could stand."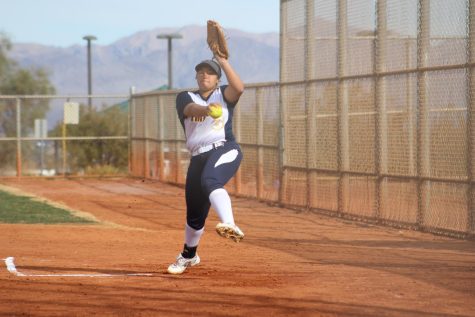 Brown is currently a pitcher and an outfielder for the Mustangs. When she is not participating in high school season, she spends time on a club softball team to help her perfect her softball skills. This year, Brown has been focusing on being the best player and teammate that she can be for her team.
It seems as if all of the hard work that Brown has been putting in on the field has helped Brown reach her goals. She has accepted a softball scholarship at Felician University in New Jersey and is excited to get ot the next level in softball.
"
As a varsity softball captain, Mik's leadership and athleticism are inspirational."
— Coach Meyn
Brown stated, "I am looking forward to getting the opportunity to play with a team of athletes I have never played with, making memories along the way."
While Brown is excited, she is also nervous about facing a new level of competition and leaving the teams she has built her current softball career around.
"I think my biggest challenge this year will actually be having to leave high school softball. I have made so many memories and have had so many great times on and off the field with my teammates and I am going to miss that," stated Brown.
No matter how many challenges Brown has encountered while playing the sport, she has had many more successes, including winning the State Championship her freshman year. That, and the scholarship she is getting to play in college, are two goals that she set for herself in high school. Hopefully, a second State Championship is just around the corner.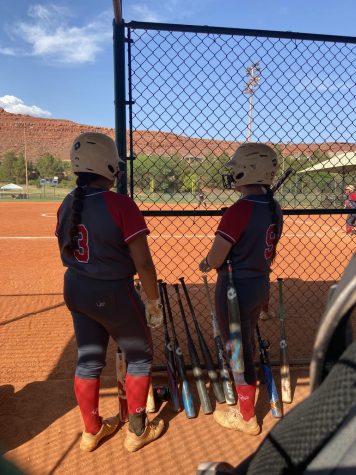 Brown has had great role models along the way as well.
Brown stated, "My biggest inspiration in softball has got to be Rachel Garcia. She was the number one pitcher for UCLA until 2021 and she was a very prominent player in the sport. In softball, and baseball, pitchers are said to not be able to hit, but Garcia proved them wrong. She could rake and that is the kind of player and pitcher that I want to be; someone who can work in the circle, and in the batter's box."
Although this is the last year Brown will play for the Mustangs, she plans on leaving a legacy for future softball players.
"I hope that in years to come, the girls who are a part of the program will be able to make memories and friendships just as my teammates and I have, while still competing at a high level. I truly do cherish the time I have spent on our amazing field, and want everyone to be able to experience that as well."