Celebrating the "Home" in Homecoming with Virtual Gaming Tournament!
COVID-19 has struck the hearts of billions, taking away so much from so many people, including the hopes that students had of having a normal school year. With school being strictly virtual for the time being, events like football, soccer, or any other fall sports games have been postponed until 2021, which made many believe that 2020 Homecoming would either be postponed or canceled altogether, but the Student Council and staff at Shadow Ridge thought otherwise. Although Homecoming will be different this year, it is still going to happen! StuCo has sent out virtual flyers announcing dress up days and activities for spirit week, but the one activity that many students are excited about is the Madden Esports tournament.
The tournament is being held to provide an opportunity for students to enjoy a school function, giving them a chance to enjoy themselves, have fun while competing against fellow students, and hopefully give them an opportunity to come out on top!
Mr. Michael Smith, teacher, and adviser of the Esports club, states, "The tournament is for Homecoming week and we figured since we are limited on what we can do because of social distancing, that a great idea would be to hold a gaming tournament. I, myself, do think that this was a great idea and that it would be very fun for the students here at Shadow. Mr. Cassman and I have been the advisers for the Esports club for the past 3 years and have been wanting to hold a tournament. Now that the Junior StuCo is hosting a tournament, we can evaluate how it goes and hopefully set up more in the future to give more opportunities for students to be involved."
The feedback from the students about the tournament is to be calculated after the tournament has been completed, but the hype leading up to the tournament seems to be there.
Smith went on to say, "I am not sure how students will react, of course we would all rather be in person with this years Homecoming. The whole point of it is to surround yourself with people you enjoy and love and to have a great time with all of your fellow school members. Now do I think that a virtual Homecoming is better than no Homecoming?  Absolutely I do! I would always rather do something than nothing and I hope that all students will agree with me on that one."
About the Writer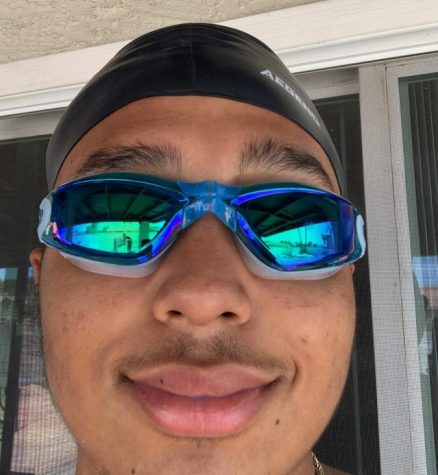 Anthony Ford, Athletics Editor
Anthony is The Lariat's athletics editor and roving reporter.  While Anthony chose to take a "gap year" from the program during his junior year, he quickly...