Looking to Volunteer?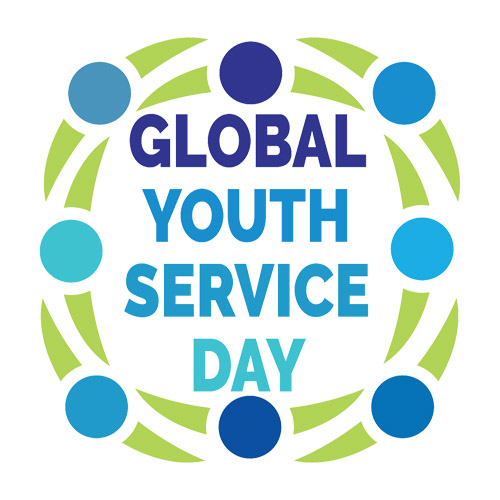 Many clubs, activities, and classes ask Shadow Ridge students to provide community service to areas in the Las Vegas valley where help is needed. While this is a nobel cause, it also looks good for college or employment transcripts. Even though community service is requested and encouraged, a lot of students do not know how to start or where to look for these opportunities.
April 29-May 1 is Global Youth Service Day which is the "largest youth service and civic action event in the world." This project is powered by Youth Service America and encourages youth ages 5-25 to help their communities by "working together for the common good." Global Youth Service Day encourages young people, communities, and democracy to thrive through many projects. Students wishing to participate in Global Youth Service Day can sign petitions about things that concern them, lead a service project, and/or register new voters. All of these activities can be found on the Youth Service Day website 
Students don't have to wait until April 29 to participate in local community service as there are plenty of organizations currently looking for volunteers. A great website to help find these opportunities is JustServe.org. JustServe provides students the opportunity to volunteer by looking for opportunities close to their school or home. Students can also search for specific time periods when they know they will be available to volunteer. JustServe also provides a "volunteer remotely" option for students who might not have transportation or who may feel more confortable volunteering from home.
Junior, Lali Makiawi states, "I am trying to get as many volunteer hours as possible to show that I am a well rounded student. Not only do I feel great when I volunteer, I think it could give me an edge when colleges start looking at my academic resume."

A couple of amazing opportunites are available right now and close to Shadow Ridge. Gilcrease Orchard is hoping to get some help from local students in a few different projects. The first project is peach thinning which will ensure that next year's peach crop is larger and of the best quality. Groups of students are encouraged for this and the contact information can be found here.
Gilcrease Orchard is also looking for groups of students who can help weed and remove trash from around the property. Specifics for that opportunity can be found here. Gilcrease assures that the weeds are "easy pull weeds" and the garbage that needs to be collected consists of mostly paper products and bottles. So many students at Shadow Ridge enjoy the annual pumpkin patch that Gilcrease provides along with the convenience of having fresh fruit and vegetables available to the community. Both of these volunteer opportunities at Gilcrease can show the orchard just how valuable and appreciated the orchard really is to people who live near it.
Junior, Ella Dyer stated, "My family and I love Gilcrease Orchard. I feel like volunteering at Gilcrease would be so valuable becuase they provide so much fun for the entire northwest communnity. My family always purchases fresh vegetables at the orchard and they are so friendly."
For students who are looking for something a bit less physical, socializing with senior citizens would be a great choice for volunteer hours. The Elkhorn Jones Memory Care facility is locacted just a few miles from Shadow Ridge and is looking for students to spend time with its senior citizens on the weekends. This opportunity includes playing instruments, board games, or simply reading to one of the memory care members. Students wishing to pursue this must contact Gigi Huerta directly at 702-863-8180. More information regarding this can be found here.
Finally, the SilverSky at Deer Springs assisted living community is looking for students who would be willing to put on a talent show for its seniors. SilverSky is located next to Costco so it is also extremely close to the student population at Shadow. It seems as if the dates for the talent show would be flexible so this opportunity is perfect for students who have multiple responsibilities outside of school. Students should contact Barbara Phillips at 702-462-7711 for more information. Students can also access the volunteer posting on the JustServe website here.