Homecoming 2020 Back to the 2000's!
With everything that's going on in the world right now, planning Homecoming, a week of events that typically includes large gatherings of people in the same area, has been a struggle. However, Student Council has still been working hard to plan a fun week of activities for students to participate in while safely following the social distancing guidelines. Homecoming week will include a variety of daily activities, spirit days, and Instagram challenges. Even though it will have to be virtual, Student Council hopes that everybody will still be able to participate and show some school spirit.
Kayla Alia, Senior Class President, has been going through the pandemic just like everybody else and knows how hard it can be. However, she and the rest of Student Council really wanted to provide everybody with an opportunity to enjoy the week of Homecoming, so they came up with some ideas for activities that people could participate in from their homes.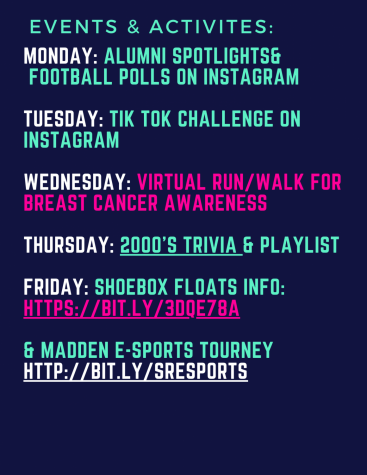 Alia shared, "Going to school during this pandemic is hard enough. Trying to make kids feel that their school is there for them and help them build their school spirit is even harder. Student Council has been trying their best to make kids feel all of that with what we have. We just want kids to still have school spirit as much as they can while going through all of this."
Although COVID can be a struggle, Alia suggests a more positive perspective of using this time to improve and spend time doing the things you love.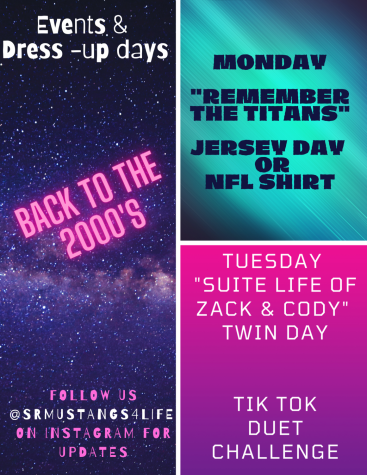 "Personally, COVID has honestly been a tough toll on my life but something I have done while working through this is trying to look at life in a better perspective. I'm working on seeing the good things in life rather than focusing on the bad things. One thing I've been saying lately is that I need to stop focusing on my past and my future and just live my present. Life is so precious and you never know when it's going to be taken away from you so live life to the fullest even when we are going through this pandemic. Try to do the things that make you happy while being safe and cautious," Alia elaborated.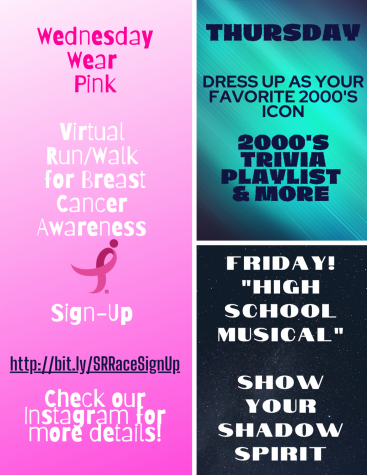 To spread school spirit, Homecoming week will, as usual, feature different spirit days to dress up for, based around the theme of the 2000s.
Ellie Reese, junior, said, "I'm really looking forward to the theme overall, I'm excited because I think it will be interesting to see everybody's different ideas of the 2000s."
Student Council really looks forward to seeing how everybody chooses to participate in Homecoming and can't wait to see everybody show some school spirit however they can in these crazy times.
"I am excited about trying new things and creating new traditions. Although we can't celebrate as usual, I am excited to embark on a new adventure as a Mustang Family," Student Council Advisor, Jamie Gibo, explained.