Internet From Space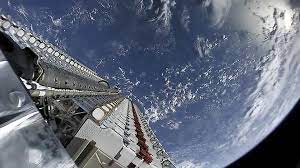 Due to the Russian invasion of Ukraine, Ukraine has been suffering nationwide power outages, causing the internet to shutdown. Starlink, a satellite internet system operated by SpaceX, has been providing Ukraine with internet throughout the outages. Starlink has grown to 1700 satellites, providing for service to 29 countries, and it plans on growing even further and expanding its services. The goal of Starlink is to provide internet to third-world countries and countries that don't have a common privilege of internet.
"
Unbounded by traditional ground infrastructure, Starlink can deliver high-speed broadband internet to locations where access has been unreliable or completely unavailable.
— Starlink
Elon Musk, the founder and CEO of SpaceX as well as Tesla began an exchange with Ukrainian government officials over Twitter about providing internet to Ukraine through Starlink.
Musk tweets, "Starlink service is now active in Ukraine. More terminals en route."
Starlink has provided internet for many other countries in crisis, however. Last month, when the Earth experienced the largest volcanic blast in at least 30 years in the south Pacific Ocean. The volcano produced a tsunami that largely impacted the infrastructure of the Pacific islands in the area. In response, Musk decided to offer Starlink services to the affected islands.
Fiji's attorney-general Aiyaz Sayed-Khaiyum says, "A SpaceX team is now in Fiji establishing a Starlink gateway station to reconnect Tonga to the world."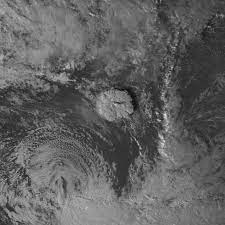 Despite the philanthropy of Starlink services, NASA expresses concerns regarding the safety of increased satellite occurrence. Concerns are based around worries that a concentrated number of satellites could potentially lead to more collisions.
NASA made in a statement, "With the increase in large constellation proposals to the FCC, NASA has concerns with the potential for a significant increase in the frequency of conjunction events and possible impacts to NASA's science and human spaceflight missions."
Musk responds to these claims, "The reliability of the satellite network is currently higher than 99% following the deployment of over 2,000 satellites, where only 1% have failed after orbit raising."
Although the worries of overcrowding in satellites are justified, the rewards for a Starlink system are immense. Not only will Starlink be able to provide reliable internet for a relatively low cost in a competitive market, it can also be used to assist countries in crisis, such as Ukraine and the Pacific island region. It is largely unknown how much Starlink will grow, but it could be the future in worldwide internet connection.