Black History Month
Every year in the month of February, people across the United States, Canada, the UK come together to celebrate Black American's history, accomplishments and achievements, innovations, and heritage.
Black History Month, despite it's popularity, was based on a varied blueprint. The idea of Black History Month was based on Negro History Week, which was the second week of February every year. This week dedicated to Black people in America was created by Carter G. Woodson, and it was first initiated on February 7th, 1926. Many influential Black Americans were celebrated during this week, including young African Americans such as Claudette Colvin, who refused to move from her seat on the bus before Rosa Parks did.
"
Darkness cannot drive out darkness, only light can do that. "
— Reverend Martin Luther King Jr
"I could not move, because history had me glued to the seat. . . It felt like Sojourner Truth's hands were pushing me down on one shoulder and Harriet Tubman's hands were pushing me down on another shoulder, and I could not move," says Colvin.
Black History Month was proposed to Black educators and students at Kent State University in 1969, and was celebrated for the first time in 1970. On the year of it's introduction, Black History Month lasted from January 2nd all the way to February 28th, making it 57 days long. Over the course of six year, more and more establishments joined in the celebration, and in 1976 U.S. President, Gerald Ford, recognized the month long event as an annual celebration, encouraging American's to join in the celebrations of "too-often neglected accomplishments of Black Americans in every area of endeavor throughout our history."
A few other countries also joined in the celebration, such as the UK which joined in 1987, Germany in 1990, Canada in 1995, and the Republic of Ireland in 2010, as the influence that Black History Month was able to spread throughput the world.
Some of the people who are celebrated and recognized during Black History Month are very famous, such as Reverend Martin Luther King Jr., who fought for civil rights in America and gave the influential "I Have A Dream" speech. As well as MLK, Rosa Parks is recognized for her efforts in pushing the Civil Rights Movement along. Shortly after, Colvin refused to give up her seat to a white passenger on the bus, so did Parks. And possibly one of the most famous, influential and inspiring black women to have lived, Black History Month works to also highlight Harriet Tubman. Tubman worked to free around 300 slaves by traveling to plantations in the nights and taking slaves to various "stations" on the Underground Railroad. She is the most well known "conductor" of the escape route.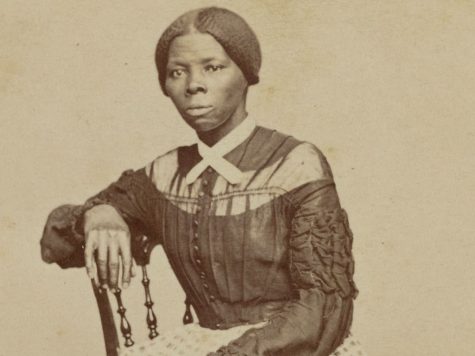 The month of February has become a time of recognition and celebration for many Black Americans, and it's amazing that the nation is able to take time to recognize those who push people towards changing for the better. Happy Black History Month!