The Brilliance Behind "Box Lunch"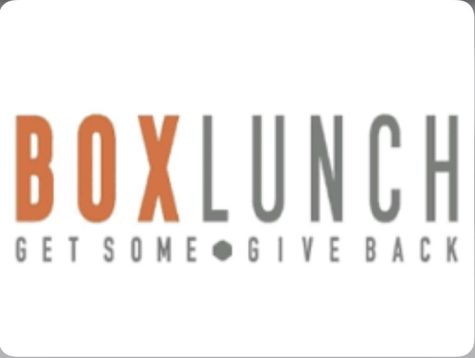 Let's face it, everyone loves shopping whether it includes shopping for clothes, accessories, tech, shoes, funiture, that one TikTok trend item, and stuff that there really is no need or use for. It seems wasting money on useless items has become a past time for people everywhere, especially teenagers. This is a habit nobody expects, or even wants to change. Luckily, there is a local shop that offers some retail therapy, cool invintory, and all for a good cause.
With similar merchandice to "Hot Topic," its sister store, Box Lunch, provides a wide variety of trendy products along with a promise that, "With every $10 spent on our pop culture-themed product offering of apparel, accessories, home goods, gift and novelty, and collectibles, BoxLunch will help provide a meal secured by Feeding America® on behalf of local member food banks."
So, for every 10$ sprent in store or online, a meal is donated to the hungry via local food drives. Not only do they sell cool clothes (and who doesn't need a new fit now and then?), but also a lifeline to those who are less fortunate and need help the most. With over 11 million meals donated since it's launch in 2015, Box Lunch has truly changed the world, one shirt at a time.
"
#GetSomeGiveBack Box's lunch's slogan and hashtag
Along with working against nationwide hunger, Box Lunch also fights against the social injustices an inequalities of this time. Partnering with the NAACP Legal Defense Fund, Box Lunch has pledged to donate all net proceedes from their tees and all other round up donations to the LDF in honor of Black History Month during Febuary. They also have a "Black Exeellence" collection full of empowering prints.
Shadow Ridge's very own student teacher, Ms. Prospero, has been working at a Box Lunch location for around 6 months. She learned about the store from a friend and has loved her time working there ever since, saying that "the enviroment and people that I work with are really fun." She also added that Box lunch truly aspires to "help as many people as possible,, and that every dollar spent is put towards to better good, weither it be a meal, or new clothes donated to those in need.
Purchasing from Box Lunch provides two great feelings, walking away with a cool new outfit, and knowing that every dollar is going to helping those in need. With so many local loactions including the Galleria and Central Parkway, along with their website,  students are encouraged to go check it out if they are looking for a fresh fit and a good deed.